Review – Jodorowsky's Dune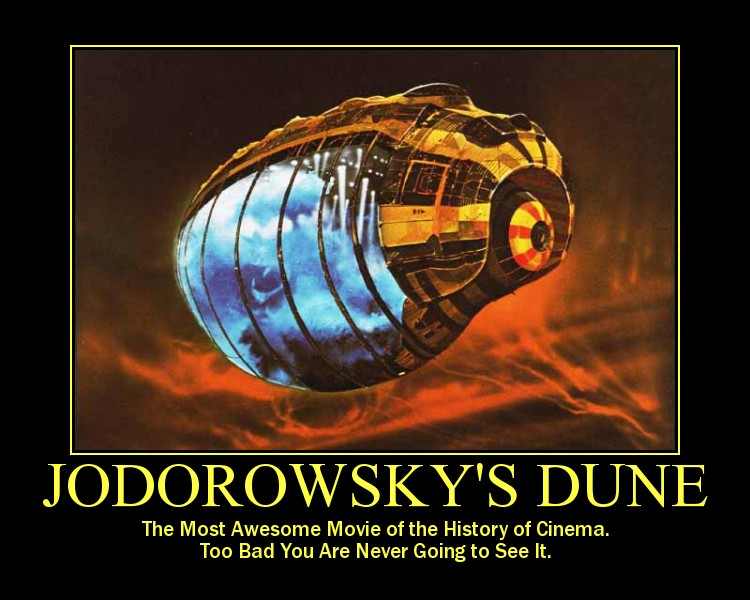 Dr. J. took in the documentary Jodorowsky's Dune last week. The movie discussed director Alejandro Jodorowsky's attempt to make the movie Dune in the early 1970s.
Dr. J. highly recommends the movie if you are a film junkie and/or are curious to what the process of 'pre-production' is all about. In the documentary, Jodorowsky discusses how he assembled his team which included the late H.R. Giger, Moebius, and sci-fi cover artist Chris Foss for art design, the late Dan O'Bannon for special effects. Producers Michael Seydoux, who worked on Dune, and Gary Kurtz, who produced another small Sci-Fi film that came out in the 70s. The cast assembled was quite impressive, in its own bizarre way. Jodorowsky' son Brontis (who was in every Jodorowsky film) would play Paul, Salvador Dali was to play the Emperor, his paramour Amanda Leer was to play his daughter, Irulan. Mick Jagger was slated for Feyd (lovely Feyd) Rautha.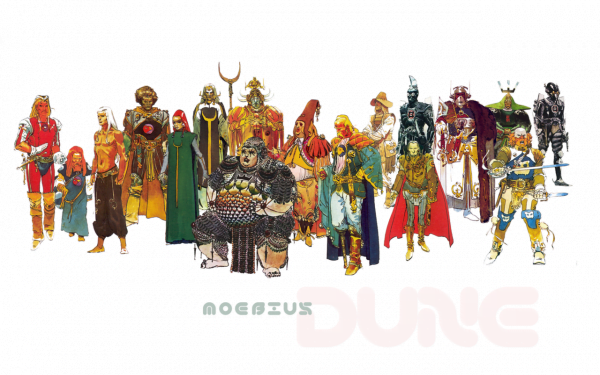 Jodorowsky was a visionary. While his earlier films were downright bizarre, and this film would have had its unusual moments, between the team he assembled and what he wanted to do with the movie, it sounds like it would have been brilliant. Even the divergences he would have taken from the book still retained some of the spirit of the book, as it transformed, the meaning of the Kwitsaz Hadderach even it it precluded a sequel. Given that the sequel industry didn't come about until the success of Star Wars and Raiders of the Lost Arc, this artist's approach to film was not so cynical to believe if this movie worked out, that Dune Messiah would be worth making. Children of Dune was still being written by Herbert as pre-production was ongoing.
As you know, this movie was never made. Giger, O'Bannon, Foss, and other folks associated with the production went on to do great things, including realizing some of their efforts being resurrected in films such as Flash Gordon, Alien, Prometheus, He Man: and the Masters of the Universe (Dolph Lungren and Frank Langella version) and others. Furthermore, the storyboards were seen again in movies such as Star Wars. No one accused studios or other movie makers, who saw Jodorowsky's movie bible of plagiarism, but the take away was that his vision was so impressive that while no studio wanted to take the risk in making the film, certain iconic images stuck in folks minds as they made their movies.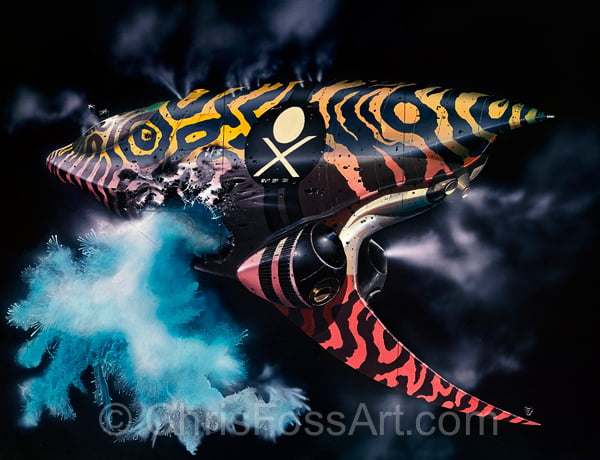 In addition to the story of the pre-production of the greatest movie never made, this is the story of a man who loved his craft and for whom film was art and not a business. He was also an optimist, and a tremendously positive person. Despite his most brilliant vision never being realized, the impact of his effort has resonated through the sci-fi film industry. It's a shame his film was never made. If Dr. J. had a time machine that could go sideways, he'd go to the alternate reality where it did get made, just to take it in.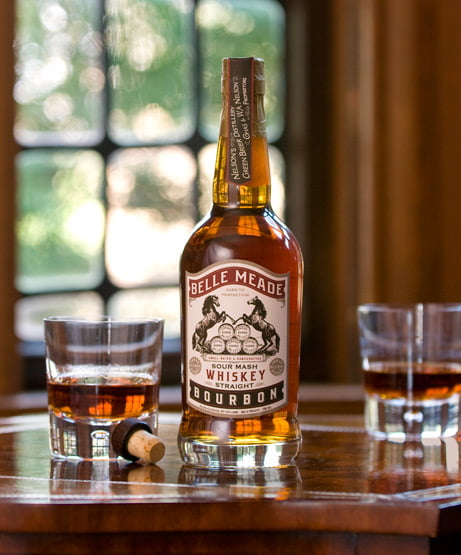 Dr. J. highly recommends this if you have a chance to see it at your local art house (especially if it is a theatre that you can buy a cocktail in. Dr. J.'s chums drank bourbon NOS on the rocks, and he enjoyed a Belle Meade Bourbon and Coke on the rocks). Dr. J. loves his local art house theatre if only for the bar and opportunity to see some great stuff, old and new, on the big screen. If you have to wait for DVD/Netflix, it is, again, totally worth it.