In which Dr. J. goes Galt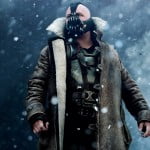 Class warfare, Marxist policies and economic slut shaming have their consequences.
Hurting the big guy hurts the little guys faster and harder.
Gentle Readers,
Dr. and Mrs. Dr. J. recently had a budgetary summit as money has grown tight over the last several months. Some of Dr. J.'s side gigs with industry have grown less frequent, so he's bringing in less than in years past from outside sources.
Furthermore, more is going out than was previously. The cost of J. Abbey and it's upkeep was a anticipated, as was the Lil Resident's transfer from the Jedi Academy to the Bene Gesserit Chapterhouse, but those were things we were fully prepared for.
What wasn't anticipated were increased local taxes, increased fuel and utility costs ($300 for electricity? really?). While anticipated, the Jedi Academy and the Chapterhouse's tuitions go up faster than Dr. J.'s take home pay. Similarly, Lil Resident's dance classes are more expensive (more hours as she's been promoted from one age group to the next).
Furthermore, Mrs. Dr. J.'s parents are slowing down, and we're vigilant as we may need to help them should they fall ill.
That being said, the biggest source of fear for Dr. and Mrs. Dr. J. is the uncertainty about the future with the health care sector facing its first recession, EVER.
As a consequence, Dr. J. and Mrs. Dr. J., after talking about it here almost a year ago, have pulled the trigger and gone Galt.
Atlas is shrugging in New Atlantis
First and foremost, we've made a budget on Mint.com which has been rather helpful. But on top of that, a friend in the financial sector (after thousands of dollars of free medical advice and logistical support) has taken us on as clients as a way of thanking us. He's been providing tremendous advice.
Dr. J. traded in the Imperial Shuttle for a smaller and more fuel efficient SUV, cutting his car payment by $300 and his weekly gas bill by $20. We've cut the lawn guy from four to three times a month, and the cleaning lady from weekly to biweekly. Piano lessons were canceled for the Lil Resident who never practiced anyway.
We've become a little more fastidious about meal planning and are less spontaneous about saying, 'Screw it, lets eat out.' Furthermore we are more circumspect about babysitter use, minimizing their hours to that which is necessary.
Rather than taking our typical tropical spring break that we've done since the Lil Resident was 6, we're driving to the Northeast and visiting family and touring the sites in two major cities and visiting Ivy U.
That's just round one.
So, some of you are mumbling behind your narcotic supplying face masks, "Cry me a river Dr. J. you one-percenter! Your time has come!"
Well to you, Mr. Bane, Dr. J. says this: He's not the only one hurt by this. Indeed, he's blessed that he's tightening his belt to stay ahead of the curve.
Dr. J.'s domestic staff are hit hard. His cleaning lady's is earning 50% less from us, the lawn guy 25%, for now. The music teacher is only teaching voice, and no longer teaching piano for us. The gas companies are losing money as the Imperial Shuttle is in dry dock and Dr. J. is driving a something less expensive. BB&T with whom he had his car loan is no longer earning interest. Chase is doing so at a lower rate than BB&T was. Some lucky resort will have 4 less customers this spring. There is less dining out, and tips are being rounded down, not up.
President Obama's antigrowth policies and his all out war on the healthcare industry have had their dread effect. They are, as you can see here, causing a real contraction that affects real people. The effect on Clan J. is not only palpable, it is rippling outward to others.
Now the typical lib can chime in, "But that's a drop in the bucket." But there are thousands more drops where these have come from, and they will continue to add up.