As GorT's summer wraps up, he has a few thoughts to share on a variety of random subjects:
I-95 is the work of the devil.  
Well, not really.  But it sure feels like it.  Actually, the work of the devil regarding that particular interstate highway is the idiots that don't understand simple driving concepts.  GorT isn't looking for people to be Mario Andrettis and Jeff Gordons but rather follow some basic and safe driving skills:
Stay to the right unless you are passing – don't drive for miles in the left lane regardless if you're doing 40 or 80mph if you can move right.
Pass on the left – don't zip around on the right, especially with large vehicles.  If people follow the first skill, this skill is obsolete.
Pay attention – you would think this goes without saying, but it actually covers a wide range of issues: texting while driving, eating a plate of spaghetti while driving, dicking around with something in your car while driving, etc.  All bad things to do.
Don't foist your mistakes upon others – if you miss your turn (or come close to it when you realize it), don't cut across three lanes to make the turn, blocking lanes, almost causing accidents, and generally being inconsiderate.  Drive to the next intersection or turn off and change course there.
Merge well – I'm convinced that most traffic issues are caused by poor merging. This goes two ways: first, be kind and allow the inter-weaving of merging traffic and second, when merging, be at the appropriate speed and be aware when openings are presented.  The jerk riding someone's bumper in order to block merging is no better than the idiot trying to merge onto a superhighway with a 65mph speed limit at 40mph.
2. Olympics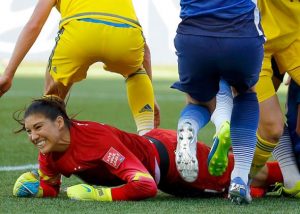 GorT has a few thoughts here.  First, I'd like to second the Czar's point about coverage.  NBC's content and packaging has been lacking but DirectTV, Comcast, etc. have provided services that make it much more bearable.  I particularly enjoyed DirectTV channel 205's multi-screen display of all the currently airing Olympic coverages allowing you to preview your available choices.
Regarding the US Soccer Women's National Team: As readers know, GorT is a soccer fan and coach. Hope Solo is wrong for criticizing Sweden's play as being cowardly.  It was smart. It is my belief that it was a calculated decision by their coach on how to play against the USWNT.  As a parallel and not a direct comparison, I was coaching a high school level team.  Our team took soccer fairly relaxed since this was an outside team to their high school varsity / JV teams – most girls would show up 5 minutes before game time, sometimes miss games, etc. We struggled during this one season to consistently field a full 11 players with the conflicts that the girls had.  On this one particular Saturday morning, we were facing a team that, due to various relationships, was essentially our arch-rival.  They were good this season – loaded with talent, highly practiced (2-3 practices per week, compared to our optional once per week), aggressive both physically and in playing style, and always fully rostered with about 6 substitutes.  At check-in 5 minutes before kickoff, I had 8 girls and the 9th (and final one to show that day) showed up right at kickoff. I essentially did what the Swedes did against the USWNT: I packed the defensive side with a 4-4-0 formation* and told our girls look for long through balls and the midfield wings need to run up on it and we'll try to get a few opportunities that way.  At half-time, we were down 0-2, including one from a free kick on a handball about 2 yards outside the box. Even though we had a few opportunities, the other team was feeling bold and like this game was in the bag.  Three minutes into the second half, we scored off a beautiful through ball with the two wingers passing just right and a bullet of a shot in the upper right corner.  We kept focused and kept playing our conservative style.  Ten minutes later, we tied it up.  Panic set in on the other team – they couldn't figure out how a team playing 2 girls short with no substitutes could do this.  They started getting physical, we started playing more relaxed but focused. Their parent sideline was going crazy – "coaching"** their girls and yelling at the referee.  Their coach got a warning after yelling at the referee about a foul call. We were quiet and kept on our game. We've never had a great turnout from parents, especially when only nine girls (one being my own) showed up and our parents, thankfully, are pretty easygoing for modern kids' sports parents. Unfortunately, our game didn't end like the Swedes – with 2 minutes left, they played a ball into the box that turned into a pinball. Everyone from both teams kicked it around in there.  Our goalie dove for it only to have it slip out or bounce off.  She recovered and dove a second time as the ball dribbled into the goal right inside the left goal post.  I'm not Jill Ellis – I'm just a volunteer coach trying to help the girls learn and enjoy the sport.  This is a long story to make a point – conservative play isn't cowardly – it's a strategy.  Hope Solo, as good or bad as you might think she is, is wrong in this case and should acknowledge that.
3.  Addictive Podcast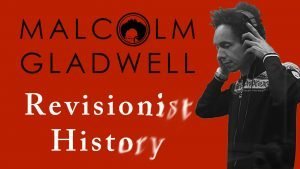 A coworker turned me onto Malcolm Gladwell's Revisionist History podcast.  I'm on episode 5 and have thoroughly enjoyed each one so far.  I'm a fan of his books, particularly Blink and Tipping Point, so maybe that helps. If you are looking for a podcast to listen to, I would highly recommend it.  The concept is that he revisits events or things from our past that he feels were overlooked or misunderstood.  It's easy to listen to, well constructed, and very thought provoking.
* for those unaware, soccer formations count the players at each line from the defense forward.  So a 4-4-0 is an implied goalie, then 4 defenders and 4 midfielders with 0 attack/strikers.  Typically, I run a 4-3-3 or a 3-4-3 with the four player position playing a diamond.  The US WNT used to run a 4-4-2 but switched to a 4-3-3 this year (although, it's more like a 4-2-3-1 at times)
** Parent "coaching" from the sidelines drives me crazy.  It's ineffective – girls don't want to hear it, generally doesn't match the coach's plan, and doesn't promote a team approach.  Personally, once the game starts, it's up to the players. As coach, I manage substitutes and maybe provide a little prodding (tuning the team to be more aggressive or more defensive based on the game, etc.).  Give feedback at halftime and then cheer them on.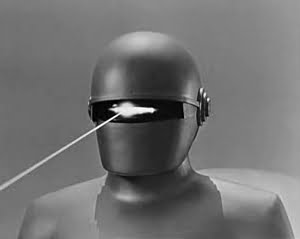 GorT is an eight-foot-tall robot from the 51ˢᵗ Century who routinely time-travels to steal expensive technology from the future and return it to the past for retroinvention. The profits from this pay all the Gormogons' bills, including subsidizing this website. Some of the products he has introduced from the future include oven mitts, the Guinness widget, Oxy-Clean, and Dr. Pepper. Due to his immense cybernetic brain, GorT is able to produce a post in 0.023 seconds and research it in even less time. Only 'Puter spends less time on research. GorT speaks entirely in zeros and ones, but occasionally throws in a ڭ to annoy the Volgi. He is a massive proponent of science, technology, and energy development, and enjoys nothing more than taking the Czar's more interesting scientific theories, going into the past, publishing them as his own, and then returning to take credit for them. He is the only Gormogon who is capable of doing math. Possessed of incredible strength, he understands the awesome responsibility that follows and only uses it to hurt people.