Yes, Dr. J. still remains fond of Imperial Measurements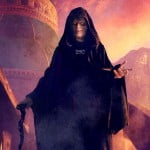 The Metric System….for a safe and secure society which I assure you will last for 10,000 years.
Dr. J., for a physician and scientist, is strangely comfortable with the Imperial Measurements. He leaves his cc's, milligrams, meters per second and mg/dL's at work, relying on teaspoons, ounces, jiggers and pints at home, especially when he's cooking or mixing drinks.
Indeed, the ranting and raving about the metric system by his lefty progressive lower school teachers back in the late 70s and early 80s made him strangely uncomfortable. The holy trinity of the metric system, soccer and Esperanto were all that was keeping America from becoming the next great European Power™. Dr. J. knew, even then, his teachers were full of $h!* as while they were teaching us all about meters, litres and grams, there remained 60 seconds in a minute and 60 minutes in an hour. When Dr. J. pressed them on metric time, or microns, centons and yahren, he got sent to the principal's office.
This video, where a metric system proponent gives a guided tour through the legion of Imperial measures is quite humorous. More importantly, Dr. J. is proud to say, he didn't lose a step following the narrator.
Enjoy!