Is It OK To Lie to Get Out The Truth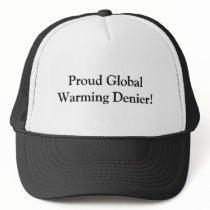 Your Mandarin was watching Fox News Sunday with Chris Wallace yesterday when the subject of the Hadley CRU e-mail leak was discussed. Regarding the leak and the potential damaging effect that these e-mails might have on the global warming debate, Mara Liasson from National Public Radio stated, "So what if the data was manipulated, it's like framing a person that is guilty."
Well, Ms. Liasson, if the person is truly guilty and the prosecution's case is that strong, then no tampering with the evidence would be necessary, would it? I hope that Ms. Liasson is not up for consideration the next time there is a vacancy on the Supreme Court.
I guess if the cause is sufficiently progressive, then the means do justify the end in the liberal mind.

The Mandarin, whose real name is 吏恆, joined the order in 1309, and introduced the Gormogons into England during the 18th Century.
The Mandarin enjoys spending time with his pet manticore, Βάρἰκος, or Barry (who can be found in the Bestiary). When not in the Castle…well, frankly, nobody is quite sure where he goes.
The Mandarin popularized the fine art of "gut booting," by which he delivers a powerful kick to the stomach of anyone that annoys him. Although nearly universal today, the act of gut booting or threatening someone or something with a gut boot is solely due to him.