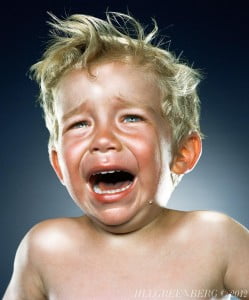 GorT is flat out amazed at the amount of time some people put into posting, reposting, and kvetching about politics on social media when they do little else about it. Sure, they might have voted, but given the passion behind their posts and comments, one would think that they are so invested that it's all they do with their spare time. Heck, maybe it's what they do full-time….and I mean, yes, while claiming to "work" at some office job.
About a year ago, GorT muted a friend on Facebook as he had posted over 20 articles and posts within the course of a single workday. While this person claims to be an "independent" the posts were clearly slanted one direction. By the way, this phenomenon isn't relegated to just one side of the aisle either.
I understand if you are passionate about or against something but what I can't wrap my head around is what is the benefit of sharing opinion (not news reports) over and over again with little direct action. I'm sure the response will be one of the following: (a) this opinion piece "spoke" to me and I want to share it so people know where I stand or (b) I'm doing my part by sharing and trying to grow a movement (#Resist – blech). Let's be honest and dissect this for what it really is: I'm too lazy or ignorant to author my own piece and I'd rather hide behind other people's words so I don't have to defend myself when push comes to shove. And, oh by the way, I'd rather go out drinking snapping selfies or pics of my food than do any critical thinking.
A long time ago, I had a mentor in business that told a co-worker not to forward posts about various technical things (the bright, shiny new thing) without providing some value-add – tell me why it's important, how it relates to our business, or why I should care about this thing. I think it's sage advice…and something that most people don't do. In fact, Twitter, Facebook, and Instagram have promoted a move away from this. Away from critical thinking and more towards "group think". I think it's great that we have over 1,400 followers on Twitter but I enjoy it for the social interaction, the debate over ideas (like why you can be a conservative and still not be a fan of Donald Trump, why hot dogs aren't sandwiches, and why a strong foreign policy has been missing for the last 8 years and how we hope it comes back in the next 4 years). I'd rather you challenge me when I say something worth debating than just forward it on.
In the end, maybe we're missing the bigger picture though. The First Law of Thermodynamics states that, in an isolated system, energy cannot be created or destroyed. Perhaps the lemmings that forward the type of posts I describe don't have the energy and can't generate more.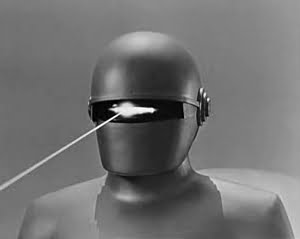 GorT is an eight-foot-tall robot from the 51ˢᵗ Century who routinely time-travels to steal expensive technology from the future and return it to the past for retroinvention. The profits from this pay all the Gormogons' bills, including subsidizing this website. Some of the products he has introduced from the future include oven mitts, the Guinness widget, Oxy-Clean, and Dr. Pepper. Due to his immense cybernetic brain, GorT is able to produce a post in 0.023 seconds and research it in even less time. Only 'Puter spends less time on research. GorT speaks entirely in zeros and ones, but occasionally throws in a ڭ to annoy the Volgi. He is a massive proponent of science, technology, and energy development, and enjoys nothing more than taking the Czar's more interesting scientific theories, going into the past, publishing them as his own, and then returning to take credit for them. He is the only Gormogon who is capable of doing math. Possessed of incredible strength, he understands the awesome responsibility that follows and only uses it to hurt people.