GorT, Sr. passed along a summary presentation on generational cycles that stems from The Fourth Turning, a book by William Strauss and Neil Howe, in regards to Czar's opening in this post.
The basic premise is that there are repeating cycles of sets of four generational archetypes. Each one acts, so to speak, in a similar fashion to the way their predecessor generational archetypes did 4 cycles prior.  The archetypes are:
The archetypes are:
Prophets
Nomads

Born during a "High" period*, when rejuvenated community life and consensus around a new societal order is forming
They grow up as the increasingly indulged children of this post-Crisis era
They come of age as self-absorbed young crusaders of an Awakening period
Emerge as elders guiding another Crisis period
Example generations:

Baby Boomers (born: 1943-1960)**
Missionaries (born: 1860-1882)
Transcendentals (born roughly around 1792-1821)

Born during an "Awakening" period, a time of social ideals and spiritual agendas when young adults (Prophets) are passionately attacking the established institutional order
They grow up as under-protected children during the Awakening (i.e. latch-key kids)
They come of age as alienated, post-Awakening adults and become pragmatic midlife leaders during a Crisis
Age into resilient post-Crisis elders
Example generations:

Generation X (born: 1961-1981)
Lost Generation (born: 1883-1900)
Gilded Generation (born: 1822-1842)***

The Gormogons are Nomads

Heroes
Artists

Born during an "Unraveling" period featuring individual pragmatism, self-reliance, and laissez-faire
Grow up as increasingly protected post-Awakening children
Come of age as team-oriented young optimists during a Crisis and are the soldiers in the Crisis
Emerge as energetic, overly-confident mid-lifers
Age into politically powerful elders attacked by Prophets in the next Awakening
Example generations:

Millennials (born: 1982-2004)
G.I. Generation (born: 1901-1924)
Missed American generation due to intensity of Civil War

Born during a "Crisis" period when great dangers cut down social and political complexity in favor of public consensus, aggressive institutions, and an ethic of personal sacrifice
Grow up overprotected by adults preoccupied with the Crisis
Come of age as the socialized and conformist young adults of a post-Crisis world
Mature into process-oriented midlife leaders during an Awakening
Age into thoughtful post-Awakening elders
Example generations:

Homeland Generation (born: 2005-present)
Silent Generation (born: 1925-1942)
Progressive Generation (born: 1843-1859)
Cyclically speaking, we are in the Crisis period which one could attribute to the "war on terror" or the growing political divide within our country, etc.  Past crises include the period leading up to the Civil War causing the division of the states, the Great Depression and WWII, American Revolution, Glorious Revolution and King Philip's War, and the War of the Roses.  The generational pattern, when not taken tightly and strictly, seems to pattern out pretty well.
So to the point (or phrase) that the Czar quipped – I'm not dismissive of the Millennials.  I think they're generally following their pattern.  I think they are faced with a difficult world that the previous generations, including mine, have formed.  So, without a glitch in the matrix, the patterns will likely continue to repeat, we'll get through the Crisis, and we'll see what the "High" period will bring.  Of course, I'm not sure I like where our generation ends up given the following chart.
| | Hero | Artist | Prophet | Nomad |
| --- | --- | --- | --- | --- |
| Reputation as child | good |  placid |  spirited |  bad |
| Coming of Age Focus |  empowering |  unfulfilling |  sanctifying |  alienating |
| Young Adulthood |  outer-world |  inter-dependency |  inner-world |  self-sufficiency |
| Young adulthood |  building |  improving |  reflecting |  competing |
| Midlife transition |  energetic to hubristic |  conformist to experimental |  detached to judgmental |  frenetic to exhausted |
| Leadership Style |  collegial |  pluralistic | righteous |  solitary |
| Entering Elderhood |  expansive |  indecisive |  austere |  pragmatic |
| Reputation as Elder |  powerful |  sensitive |  wise |  tough |
| Treatment as Elder |  rewarded |  liked |  respected |  abandoned |
* No, 'Puter not high like that
** These years are from the authors, there is room for some variance
*** These years closed in on other generations due to the Civil War losses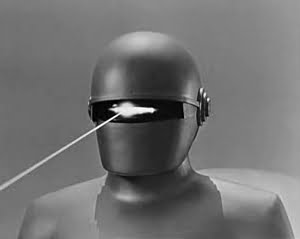 GorT is an eight-foot-tall robot from the 51ˢᵗ Century who routinely time-travels to steal expensive technology from the future and return it to the past for retroinvention. The profits from this pay all the Gormogons' bills, including subsidizing this website. Some of the products he has introduced from the future include oven mitts, the Guinness widget, Oxy-Clean, and Dr. Pepper. Due to his immense cybernetic brain, GorT is able to produce a post in 0.023 seconds and research it in even less time. Only 'Puter spends less time on research. GorT speaks entirely in zeros and ones, but occasionally throws in a ڭ to annoy the Volgi. He is a massive proponent of science, technology, and energy development, and enjoys nothing more than taking the Czar's more interesting scientific theories, going into the past, publishing them as his own, and then returning to take credit for them. He is the only Gormogon who is capable of doing math. Possessed of incredible strength, he understands the awesome responsibility that follows and only uses it to hurt people.