Is Hillary Clinton Above the Law?
18 USC § 793(f) states:
Whoever, being entrusted with or having lawful possession or control of any document, writing, code book, signal book, sketch, photograph, photographic negative, blueprint, plan, map, model, instrument, appliance, note, or information, relating to the national defense, (1) through gross negligence permits the same to be removed from its proper place of custody or delivered to anyone in violation of his trust, or to be lost, stolen, abstracted, or destroyed, or (2) having knowledge that the same has been illegally removed from its proper place of custody or delivered to anyone in violation of its trust, or lost, or stolen, abstracted, or destroyed, and fails to make prompt report of such loss, theft, abstraction, or destruction to his superior officer— Shall be fined under this title or imprisoned not more than ten years, or both.
and 18 USC § 793(h)(1) states:
Any person convicted of a violation of this section shall forfeit to the United States, irrespective of any provision of State law, any property constituting, or derived from, any proceeds the person obtained, directly or indirectly, from any foreign government, or any faction or party or military or naval force within a foreign country, whether recognized or unrecognized by the United States, as the result of such violation. For the purposes of this subsection, the term ''State'' includes a State of the United States, the District of Columbia, and any commonwealth, territory, or possession of the United States.
So now is the time for us to see if Hillary Clinton is above the law or not.  The President, members of Congress, and other high level officials have access to classified material based on a "need to know" with regards to their positions even though they may not have gone through the same clearance process that regular folks do.  But the laws regarding the protection of that information remains intact without exception clauses.
Those on the left will downplay this story but, as many issues with democratic candidates in the past, the concern is more about the broader implications than the specific incident.  For example, let's say the FBI concludes its investigation of Secretary Clinton's computer and deems that, indeed, classified material was received and stored on it while in an unsecured facility (her home).  The matter would get referred to the Department of Justice to prosecute.  If the Department of Justice doesn't prosecute, it sets a precedent for others to do the same.  To set up external email servers "for convenience" of doing their jobs, and maybe send or receive open internet emails with classified material.  Personally, I wonder if Clinton, her immediate staff, the President or members of Congress receive and undergo the same process that many people who support the Defense Department or Intelligence Community where we attest to receiving an annual security refresher that includes the consequences of mishandling classified material?
And guess what?  Hillary "turning over" her server to the FBI isn't some grand gesture of cooperation – if it has classified information on it (which has been confirmed), she MUST turn it over.  And computers with Top Secret information don't just get "wiped" and re-used in an unclassified manner.  Trust me.
I'm sure the OPM (Office of Personnel Management) was storing the SF-86 materials on a computer accessible to the internet because it was "convenient".  But now, thousands upon thousands of people have had their personal information (think: social security numbers, mother's maiden names, addresses, previous addresses, etc.) stolen – likely by a foreign government.  There are rules and processes that govern classified material.  Yes, I'm sure some things are classified that probably shouldn't be – but the guidance is to err on the safe side and protect it.  There are laws governing the protection of said information and the consequences for failing to do so.  One could argue that they need to be revised, but they are the current laws on the books just like the PP-ACA is.  So, let's see if the right thing is done and the laws of this nation are enforced or whether the democrats will weaken our national security and flaunt themselves in front of the laws to which others are subject and follow.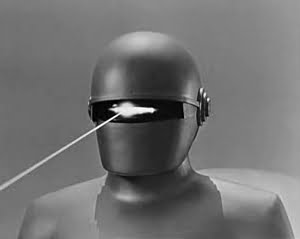 GorT is an eight-foot-tall robot from the 51ˢᵗ Century who routinely time-travels to steal expensive technology from the future and return it to the past for retroinvention. The profits from this pay all the Gormogons' bills, including subsidizing this website. Some of the products he has introduced from the future include oven mitts, the Guinness widget, Oxy-Clean, and Dr. Pepper. Due to his immense cybernetic brain, GorT is able to produce a post in 0.023 seconds and research it in even less time. Only 'Puter spends less time on research. GorT speaks entirely in zeros and ones, but occasionally throws in a ڭ to annoy the Volgi. He is a massive proponent of science, technology, and energy development, and enjoys nothing more than taking the Czar's more interesting scientific theories, going into the past, publishing them as his own, and then returning to take credit for them. He is the only Gormogon who is capable of doing math. Possessed of incredible strength, he understands the awesome responsibility that follows and only uses it to hurt people.