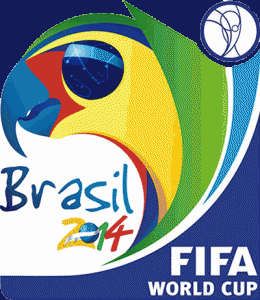 The FIFA 2014 World Cup starts Thursday and the talk of soccer in the United States is heating up.  Of course, most of the discussion centers around two topics: (1) how unlikely it is that the United States' Men's National Team (USMNT) will make it out of their group* and (2) how unlikely it is that soccer will ever grow to be a significant, mainstream sport in the States.  GorT, being a fan of soccer, is keenly interested in both topics (and 'Puter loves him some soccer too), so let's look at each in turn:
First, GorT agrees that the USMNT will have a difficult time during this year's cup.  It's a case of the Good, the Bad, and the Ugly.  The Good: the United States drew Ghana first which we have a chance of beating or tying – one of which we need to have any chance.  The Bad: we then have to play Portugal and Germany (which many have as one of the four favored teams that might be one of the two teams in the final game). The Ugly: our group is considered by many to be the "Group of Death".  There is some debate but GorT would agree with the moniker.  Some label Group B (Netherlands, Chile, Spain and Austria) as the Group of Death with a combined FIFA ranking of 84.  We won't know what kind of team will show up from Chile and the Netherlands could give Spain a run…or fizzle.  Others like to tout Group D (Uruguay, Costa Rica, England and Italy) with a combined FIFA ranking of 57.  Statistically a stronger group than B but Chile dismantled Costa Rica in their friendly leading up to the cup with a score of 4-0.  England and Italy have a long standing rivalry and while Uruguay eeked into qualifying for the World Cup, they did almost beat the Italians in the last Confederations Cup matches.  Group G (United States, Germany, Portugal and Ghana) has a combined FIFA ranking of 45.  It's going to be a mess.  Germany and Portugal face off early and the United States has to close out against Germany.
Second, GorT tends to agree that soccer will never be a top 4 sport in the United States – meaning NFL, NBA, NHL and MLB will always be more popular.  However, attendance is up at soccer games with numbers that rival MLB and NHL games.  GorT has heard a number of reasons why over the last few weeks: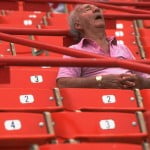 The sport isn't exciting – not enough scoring.  When you look at the scoring in the NFL (limited to touchdowns, because really, field goals are not exciting and are largely the mark of a failed offensive drive), they average around 5 touchdowns per game.  English Premier League (EPL) soccer averages almost 3 goals per game during the same period (2011 to 2013).  When you factor it by game time, the NFL is averaging a touchdown every 38 minutes of real game time and the EPL averages a goal every 39 minutes 30 seconds of real game time. Ties suck.  Ok, so a 0-0 soccer game is no fun except for the dedicated soccer fans who enjoy the full team game and the strategy and dynamics on the field.  I get that.  And in games that matter (tournaments, etc.) soccer matches progress to an overtime period and then a shootout.  Hmmm, sounds similar (not the same) as the NHL.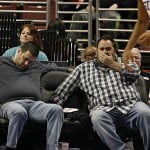 Maybe the same critics would cry about that too.  Well, the NFL does something similar where regular season games get a single, "modified" sudden death overtime and the game ends in a tie if neither team scores then.  During playoff games, the overtime period continues in 15-minute increments until the tie is broken.  MLB and the NBA both disallow ties for any game by having ongoing overtime periods / innings.  Some may view that as exciting.  Others may view that as dragging on and on.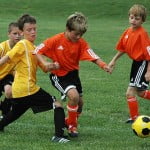 We don't grow up playing it.  Well, that's changing a bit as youth soccer participation numbers are up and the number of "select", "travel" and "classic" teams are growing (right or wrong).  GorT would argue that this is also blurring the distinction as I know many "travel" level girls who really aren't any better than "classic" level ones (travel being the higher grouping locally to DC).  But this argument is one that GorT falls on as being the real reason.  As easy as it is for kids around the world to grab a ball and find a field to kick the ball around with relatively simple rules, we don't do that here.  Instead, we have parents pushing kids into all sorts of sports: basketball, baseball, softball, gymnastics, football, lacrosse, hockey, golf, tennis, etc. etc.  Truly this might just be a #firstworldproblem.  The United States has the resources at family and community levels to support most of these sports – at least regionally.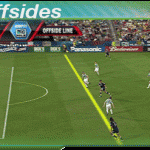 Technical aspects of the sport are hard.  Most people can't figure out offsides and running straight for 45 minutes with no timeouts requires a longer attention span than many Americans are willing to strive to attain.  Instead, we focus on sports that are spread out with breaks.  The average MLB game runs about 3 hours but there are only an average of 13 minutes of action ("game play") during that.  The average NFL game runs about 174 minutes or almost 3 hours as well and only has 11 minutes of action ("game play") during it.  A regular soccer game runs 90 minutes plus a few minutes for stoppage and injury time with a 15 minutes halftime.  So that's a 105 minutes with 90 minutes of action ("game play").  Maybe we don't crave action.
Anyway, I encourage everyone to check out the World Cup and cheer on the US Men's Team.  The first game is on Monday the 16th at 6pm EDT.
* GorT believes that the US will need to beat Ghana at a minimum and maybe eek out a tie against Portugal or Germany in order to move on.  A win against Ghana may be enough, but not a guarantee.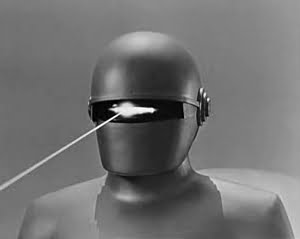 GorT is an eight-foot-tall robot from the 51ˢᵗ Century who routinely time-travels to steal expensive technology from the future and return it to the past for retroinvention. The profits from this pay all the Gormogons' bills, including subsidizing this website. Some of the products he has introduced from the future include oven mitts, the Guinness widget, Oxy-Clean, and Dr. Pepper. Due to his immense cybernetic brain, GorT is able to produce a post in 0.023 seconds and research it in even less time. Only 'Puter spends less time on research. GorT speaks entirely in zeros and ones, but occasionally throws in a ڭ to annoy the Volgi. He is a massive proponent of science, technology, and energy development, and enjoys nothing more than taking the Czar's more interesting scientific theories, going into the past, publishing them as his own, and then returning to take credit for them. He is the only Gormogon who is capable of doing math. Possessed of incredible strength, he understands the awesome responsibility that follows and only uses it to hurt people.