Mailbag – Catching up with Dr. J.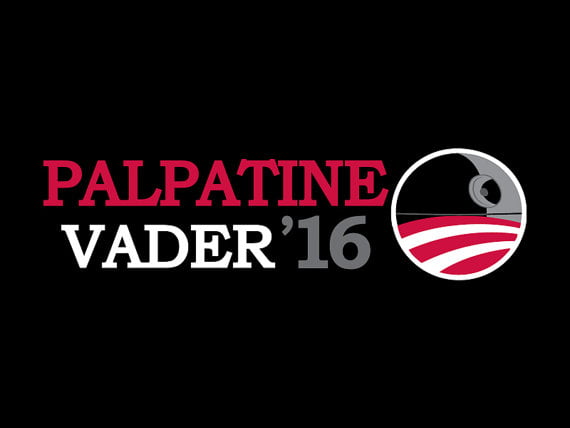 Gentle Readers,
Superbusy is evolving into the new normal for Dr. J. Today's mailbag has three letters. The first comes form Operative Run SMC regarding the Apple/Dr. J. Axis:
Dear Dr. J.,
So, I think Apple knows who you all are. Look at the result of its suggested text. I think I've only ever typed lil' Jedi once in a previous email that isn't currently on this phone. Well played Apple, well played.
Best, Operative Run SMC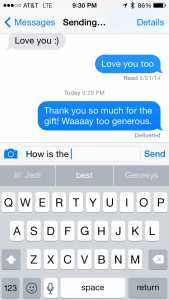 Dear Run SMC,
Thanks for writing in. Don't worry, Apple has no idea who we are. GorT can write code and, our pranks are legion, so make your own conclusions. Thanks for writing in!
Best,
Dr. J.
Operative Kansas, a.k.a. the Wayward Son writes regarding Dr. J.'s contraceptive update, and the Archivist's reply:
Dear Dr. J.,

To your "The Science of Contraception" post, I would add a Group 0: "I'm on the Pill for my 'lady problems' and there's absolutely nothing wrong with that. Why does the Church want me to suffer from all these 'lady problems'?"

While there isn't anything wrong with this (and this is Church teaching) it's bad medicine. It doesn't solve anything and can make the problem worse in the long run. Thus the many Catholic women suffering from infertility problems. Women go on Pill as a teenagers for non-contraceptive reasons at the advice of her doctor, then come off of it to find the problems worse than ever.

I'm not sure how the Church should address this, since it isn't a moral issue, though it is a problem.

Otherwise, I would agree with Marie, most young Catholics I know are Group 1 or Group 2 aspiring to be Group 1 with the occasional Group 0. Group 3 and Group 4 are uncommon among Millennial Catholics. This is not necessarily because more Catholics are accepting the teaching as it is that many of these Catholics have simply left the Church.

Best,

Operative Kansas
Dear Wayward Son,
Thanks for writing in! Back in high school, all the girls on OCPs 'were group 0.' Yeah, right.
There are three excellent points that you bring up. Dr. J. will try to summarize them and respond to them in succession.
With regard to the longterm consequence of teenagers regulating their periods with OCPs, then trying to have children as responsible, happily married adults, Dr. J. isn't familiar with anything in his training suggesting that there is an increased incidence of infertility after longterm OCP use. Dr. J. has combed the literature.
There is an article in which a study comparing patients amenorrhoea after OCP use, there was no difference in pregnancy rates in both groups. Furthermore, 83% (39/47) of patients for whom there was neither an organic cause preventing pregnancy and who desired to become pregnant became so. Dr. J. could not access the journal article, however, but if one assumes that the 83% is a %/yr, that's not abnormal. If it's over two years, than 83% is less than the 95% rate of the normal population. Keep in mind, however this is an at risk subset as they had amenorrhea after discontinuation of OCPs.
A second article from the Journal of Biosocial Sciences. This was a retrospective study of 5108 women, studying the time to conception after the cessation of contraception. What that study demonstrated was that there was a decrease in fertility in the women who did not have a waiting period. When the waiting period, or lack thereof was adjusted for, did not notice a decrease in fertility. Dr. J. does not have the actual article, but assumes that the hypothalamic/pituitary/ovarian axis needs to wake up, and those in a rush had more trouble than those who were in no rush (i.e. abstaining or  using barrier methods for an interval period of time not otherwise specified).
Dr. J. would also like to add, that 'group zero' ladies may also have other factors that may be confounding the situation. The 'irregular' subset of teens may represent an enriched group with underlying pathology causing them to be irregular (polycystic ovarian disease, other metabolic disorders, excessively high or low body mass index) all of which may confound this group.
Now please don't take this as an endorsement of OCP's by Dr. J., but when young ladies from group zero come off the pill to become pregnant, their troubles may be related to the pill (a small subset) or related to underlying pathology. Your local OB/GYN is better equipped to address these issues than Dr. J.
You are right, however that there aren't a lot of group 3 and group 4 millennial Catholics, as unlike their Gen X and especially Baby Boomer predecessor, don't have trouble leaving the Catholic Church, preferring to attend a church that serves their needs along with coffee, a Powerpoint sermon and a tattooed minister.
Our last email comes from Operative ERC who writes regarding Dr. J.'s lack of surety regarding the plural for .357 Magnum.
From: Operative ERC

To: Dr. J.

Date June 4th, 2014, 21:04

Subject: Plural of magnum

Is magnii

Best, ERC
Dear Operative ERC,
Way to keep it pithy. Duly noted!
Best,
Dr. J.