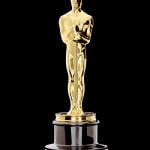 GorT is generally not one for awards shows – I find them self-serving and awkward. Last night held true to form in both respects. Honestly I haven't seen a number of the films in contention for the awards (save one, ugh). Maybe Mrs. GorT and I will have to break out to the movies more often – it's been busy.
I had two thoughts on the event last night:
1. Some of the commentary pointed out the effort pushing for Twelve Years a Slave to win best picture because "it's time" for the Academy to recognize a film of this nature, subject and featuring black actors and actresses. This begs two questions: (a) with as liberal as Hollywood is, why would there be any bias or discrimination against blacks such that it couldn't win on its own merits? (b) if you were involved with that picture, wouldn't you want it to win on its own merits?
Each year, I grow in my belief that Hollywood, actors, actresses, and many other people in the public spotlight do things because they are trendy and largely they don't have a core reason for doing whatever is in question – not because it's the smart thing, or they have a passion for it, or whatever. This is why I think Her garnered any sort of positive press – it was a trendy director with and edgy, trendy movie. Note that Ellen DeGeneres made a point that the president of the Academy was the first African-American (a term which many of my black friends scoff at and remind others, that they are black and if you want "black Americans") to hold the post. It wasn't noted, however, that she has held every other position and probably is a good choice because she knows the workings so well.
So one has to wonder, as liberals paint the GOP as having "token" minorities, is Hollywood making "token" awards and electing "token" presidents of their trade associations? Just a thought.
2. Each year the Oscars show a In Memoriam tribute to members of their trade who passed away since the last Oscar show. There were quite a number of notables on the list, including Shirley Temple, James Gandolfini, Elmore Leonard, Annette Funicello, Sid Caesar, Peter O'Toole, Ray Dolby and maybe most recently, Harold Ramis. However, the Academy decided to end the tribute with Philip Seymour Hoffman. I think he was a gifted actor, but what message does it send to end with him and have Bette Midler sing, "You're My Hero"? He overdosed on cocaine and heroin and threw away what could have been an amazing career with the talents that we saw. There were plenty of people on that list who were equally talented and accomplished much more. Why not recognize them? Can you imagine music, movies or anything with a sound track without the advances of the Dolby system? And Ramis? Wrote or helped write: Animal House, Caddyshack, Stripes, Ghostbusters, Groundhog Day and more. Acted in number of those and more. Directed Analyze This, National Lampoon's Vacation, Caddyshack, etc.
Hollywood has a misguided view on the world as shown in both of these points. We'd be better off if more people applied some critical thinking when listening to them.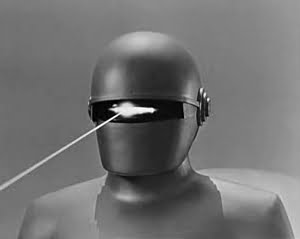 GorT is an eight-foot-tall robot from the 51ˢᵗ Century who routinely time-travels to steal expensive technology from the future and return it to the past for retroinvention. The profits from this pay all the Gormogons' bills, including subsidizing this website. Some of the products he has introduced from the future include oven mitts, the Guinness widget, Oxy-Clean, and Dr. Pepper. Due to his immense cybernetic brain, GorT is able to produce a post in 0.023 seconds and research it in even less time. Only 'Puter spends less time on research. GorT speaks entirely in zeros and ones, but occasionally throws in a ڭ to annoy the Volgi. He is a massive proponent of science, technology, and energy development, and enjoys nothing more than taking the Czar's more interesting scientific theories, going into the past, publishing them as his own, and then returning to take credit for them. He is the only Gormogon who is capable of doing math. Possessed of incredible strength, he understands the awesome responsibility that follows and only uses it to hurt people.