Thought Snippets From 'Puter's Deranged Mind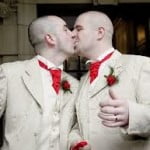 Believe it or not, this photo is in the eighth
row of Google results if you google "Leaping
Peacock." This bears no resemblance to the
Leaping Peacock Czar and 'Puter frequent, at
least not when 'Puter and Czar are conscious.
'Puter thinks about things. Sometimes, 'Puter thinks about things too much. More often 'Puter doesn't think about things enough, like the time Czar bet 'Puter he couldn't guzzle an acre-foot of D&D,* the Leaping Peacock's drink special last Tuesday evening.** Sure, 'Puter won the bet, but he lost a little bit of his childlike innocence in the process.
But that's not important right now. 'Puter's decided to share some of his thoughts with you, his loyal readers.
·
We conservatives (really, a small but vocal portion of conservatives) need to get over their fixation with ideological purity. You know what they call the leader of 51 conservative and moderate Senators? Majority Leader.
Suck it up, buttercups, because Republicans (N.B.,
not
conservatives) will never get a majority in the Senate again unless conservatives stop purging anyone they view as "not our type of guy." Keep this crap up and we'll next welcome President Elizabeth Pocahontas Warren to the White House for eight years.
·
'Puter really should listen to Mrs. 'Puter more, even when she's dead wrong, if only from a position of self-interest. If 'Puter at least pretends to listen, he can pretty much do whatever he wants.
·
There is no substantial difference between Gov. Christie's "Bridgegate" scandal and President Obama's IRS scandal.
Both involve abuse of power by the highest elected executive official in each jurisdiction. Both are petty, vindictive political payback.
·
There are substantial differences in media response to Bridgegate (the media's making Torquemada look understanding) and Obama's IRS scandal (*crickets*).
There's also a substantial difference between Christie's response (immediately fire those responsible, hold a two-hour press conference to answer all media questions) and Obama's response (no meaningful penalties to responsible parties, no meaningful opportunity for media examination).
·
Andy Samberg is not funny, nor is his show
Brooklyn 911
, despite what the Hollywood Foreign Press thinks. Remember, these are the same people who
gave Pia Zadora a Golden Globe
. To call their taste in entertainment questionable is putting it politely. Foreigners, particularly the evil, vile French, also think Jerry Lewis is funny, rather than recognizing him as the horrible human he is.
·
Republicans need to get a jobs plan that's easy to explain to Americans. If they do this, they'll kill Democrats in this year's midterm elections. Democrats have no plan and are saddled by five years of the Obama Recovery which only worked for the rich.
·
If you want your kids to be rich with a relatively cushy lifestyle, orthodontia. Jeez, 'Puter's got to run Spawn over this afternoon for a checkup that takes about 15 minutes and occur about every six months.
For this, $5,000.00. Orthodontists never have emergencies. They're never on call. They don't have to work weekends. There's not much insurance coverage for orthodontia, so lower overhead. Just work hard through college and dental school, then sit back and let the dollars roll in.
·
Paul Krugman : economists :: Jimmy Carter : presidents
·
Fun Gormogon Factoid: 'Puter has never met Czar, Mandarin or Dr. J in person, though he has spoken to each on the phone. Someone really ought to do a podcast of 'Puter and Czar on the phone together. It's hysterical, insightful and cringe-inducing all at the same time.
·
Alternate Republican 2014 campaign theme: Are you better off than you were four years ago?
·
Republicans need to go over the media's head, period. Ignore them often, use them when you can, but don't be afraid to stand toe to toe with the talking heads, correcting their misstatements when necessary.
Why would you trust media, who clearly hate Republican politics, to tell the truth about anything? That's like making 'Puter or Czar your designated driver.
·
'Puter manages three women subordinates. Managing women is far, far more difficult than managing men, particularly for a male. Every day is a revelation in the world of perceived slights by one or another to one or another that your average male would never, ever, in a million years have noticed.
'Puter's female workers are great workers, better than the men he's supervised, but holy cow, there are days when 'Puter wants to run screaming from the office.
And there you have it. Some of the thoughts rattling around in 'Puter's tiny, deranged mind. Hopefully, you've all learned something, and if not about the world, then at least as to the incoherency of 'Puter's mind.
Be well, minions.
* "D&D" is Dom Perignon and Drano, for those with an interest in charting the Leaping Peacock's extensive cocktail selection.
** Tuesday evening is "People Who, Without Any Overt Act, Make The Bartender Fear For His Life" Night at the Leaping Peacock. 'Puter and Czar drink their fill for free, natch. Stop by sometime, but bring a styptic pen. Czar likes to provide customers "free" (read, "involuntary") shaves with a rusty urgrosh he picked up at a swap meet in Bishkek back in 1236.

Always right, unless he isn't, the infallible Ghettoputer F. X. Gormogons claims to be an in-law of the Volgi, although no one really believes this.
'Puter carefully follows economic and financial trends, legal affairs, and serves as the Gormogons' financial and legal advisor. He successfully defended us against a lawsuit from a liquor distributor worth hundreds of thousands of dollars in unpaid deliveries of bootleg shandies.
The Geep has an IQ so high it is untestable and attempts to measure it have resulted in dangerously unstable results as well as injuries to researchers. Coincidentally, he publishes intelligence tests as a side gig.
His sarcasm is so highly developed it borders on the psychic, and he is often able to insult a person even before meeting them. 'Puter enjoys hunting small game with 000 slugs and punt guns, correcting homilies in real time at Mass, and undermining unions. 'Puter likes to wear a hockey mask and carry an axe into public campgrounds, where he bursts into people's tents and screams. As you might expect, he has been shot several times but remains completely undeterred.
He assures us that his obsessive fawning over news stories involving women teachers sleeping with young students is not Freudian in any way, although he admits something similar once happened to him. Uniquely, 'Puter is unable to speak, read, or write Russian, but he is able to sing it fluently.
Geep joined the order in the mid-1980s. He arrived at the Castle door with dozens of steamer trunks and an inarticulate hissing creature of astonishingly low intelligence he calls "Sleestak." Ghettoputer appears to make his wishes known to Sleestak, although no one is sure whether this is the result of complex sign language, expert body posture reading, or simply beating Sleestak with a rubber mallet.
'Puter suggests the Czar suck it.