A Warning to Thieves in Suburban NYC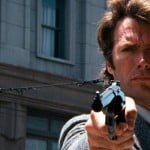 Were there five or six houses on this street not listed as having guns?
It looks like you miscounted. Do you feel lucky, punk?
Dr. J. took a drive through the News Journal gun registration database the other day, looking to see if he could find armed friends and family living in Rockland, Westchester and or Putnam County listed. They were, interestingly, missing from the database. Dr. J. knows for a fact that these friends and family are armed, and well trained, and furthermore that their guns are registered.
So to any thieves who think a house in the northern NYC suburbs is disarmed, be forewarned, you may be dealing with a false negative and you will be dealt with with extreme prejudice.