Living on a Lighted Stage Approaches the Unreal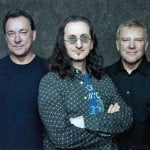 GorT had the opportunity to go to the Rush concert* last night just outside Washington, DC (formerly Nissan Pavilion now Jiffy Lube Live – the venue itself is great but the parking is a nightmare). It was a great show – the band came out at 7:40 and played until 10:40 with about a 15 minute intermission. As this was their second show of this tour, I suspect some kinks were still being worked out with some of lighting and special effects (three clips were started incorrectly and a few spotlights were blocked by other special effects units). The trio had a ton of energy and you could feel it. The latest album, Clockwork Angels, has a steampunk theme that was echoed on stage, enhanced by humorous, impressive, and odd videos that played on the large screens. Usually, Rush draws heavily from their new album when doing a live show but the entire first half of the show was older songs, including Middletown Dreams which they haven't played live since 1986. For the first time, Rush had live musicians on stage with them for a bulk of the second half. A string section joined them to play nine songs off the new album. While I didn't care for one or two of the new songs, the rest were great and the new drum solo in Headlong Fight really showcased Neil Peart's talent.
As my friend and I were waiting…45 minutes!…in the parking lot to move (this venue needs to take a lesson from Disney parks on how to manage traffic), the debate came up regarding the fact that Rush is not in the Rock and Roll Hall of Fame. Before the flame wars begin, let me lay out a few things: (1) music is very subjective and largely, but not exclusively, segregated by sub-generational age demographics and (2) as I pointed out during our discussion, I don't really care about Halls of Fame – sports or music or otherwise. But it was a lively discussion to bide the time and therefore I figured I'd throw some of it out to our readers as one can tie some of it to other current events.
Overall, there was only one real reason that we could discern as to why the band wasn't in the Hall of Fame: they are a niche rock band with a cult following. That following has two branches – one is a power rock band following that enjoy Peart's drumming, Lifeson's guitar and Lee's bass and the other is a nerdy/geeky following. Maybe the latter is from the lyrics, or the pop culture…who knows. While they have a large set of fans, aside from a few songs, they don't have widespread recognition and radio-play. My axe to grind on Halls of Fame are that they tend to be popularity contests with, sometimes, a minimum bar of entry. I argued that the Rock and Roll Hall of Fame should be shamed when they consider what Rush has accomplished:
Over 40 years of playing music together (38 years as their current trio) – that is huge in this industry. There are few bands that are even in the same zip code.
19 studio albums, 8 live albums and 10 compilations – 24 of which went gold and 14 platinum which totals over 40 million records worldwide (and this is before Clockwork Angels).
The band itself doesn't really care about the Hall of Fame – they have fun doing what they do in their own way. But they do go deeper. Their lyrics are based on literary themes and references, including Ayn Rand for their 2112 album about the individual fighting against a totalitarian state, T.S. Eliot for Distant Early Warning and others. They use technology and smartly and humorously tie in pop culture (last night they ended Big Money with an audio clip of Dr. Evil saying, "One million dollars" much to the audience's amusement). Maybe their recent appearance on the Colbert Report will help propel them a bit higher in people's minds. Although they've generally steered clear of politics, Neil Peart has described himself as "a bleeding heart libertarian". Finally, and close to home as this is a frequent discussion point in our family, Rush is, for lack of a better term, "family friendly". They don't have explicit lyrics and, if you really listen, the lyrics are actually thought provoking. Last night, we were near a number of kids who were under 14 years old and they were enjoying themselves right along with their parents.
So while you could find other bands that are great and produce great songs, I'm not sure they would be as accomplished. I also think that this Hall of Fame discussion carries over to how we look at politics and talent in the workplace. Think about it for a minute – do we really look at the person or candidate with the best accomplishments regardless if we may want to categorize them into some group? What do we value?
Growing up it all seems so one-sided
Opinions all provided
The future pre-decided
* In full disclosure, GorT's musical taste is about as eclectic as it comes, minus heavy/speed/death metal, with a heavy bent towards music from the 1980s. While I might not have sought out tickets for this concert, a relative of a friend works in the industry and gave us the tickets (10 rows from stage is always an awesome experience).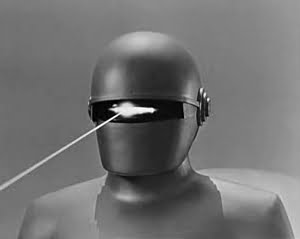 GorT is an eight-foot-tall robot from the 51ˢᵗ Century who routinely time-travels to steal expensive technology from the future and return it to the past for retroinvention. The profits from this pay all the Gormogons' bills, including subsidizing this website. Some of the products he has introduced from the future include oven mitts, the Guinness widget, Oxy-Clean, and Dr. Pepper. Due to his immense cybernetic brain, GorT is able to produce a post in 0.023 seconds and research it in even less time. Only 'Puter spends less time on research. GorT speaks entirely in zeros and ones, but occasionally throws in a ڭ to annoy the Volgi. He is a massive proponent of science, technology, and energy development, and enjoys nothing more than taking the Czar's more interesting scientific theories, going into the past, publishing them as his own, and then returning to take credit for them. He is the only Gormogon who is capable of doing math. Possessed of incredible strength, he understands the awesome responsibility that follows and only uses it to hurt people.