Living in Maryland, many assume that you're a democrat first. We're outnumbered at least 2 to 1 in the state and it's reflected in the legislative bodies and the executive branch pretty clearly here. So, the democrat party machine is alive and well with all its support arms. GorT filtered some of the local internet traffic and came across some emails from a group called, "The Democratic Legislative Campaign Committee" (DLCC). GorT has been monitoring their communications for over a year now, and each one follows the same pattern – say something bad about the republican du jour and then beg for money. Here's the latest:
Friend —

Romney panicked. He looked at the polls, he panicked, and at midnight last night he added "Tea Party darling" and anti-Medicare crusader Paul Ryan to the GOP ticket.

Ryan wrote the Republican plan that "would essentially end Medicare," according to the conservative Wall Street Journal, and embracing that plan is a desperate move, from a desperate Republican Party that knows it's already lost the swing voters in this election – that's why they tried to bury the news at midnight on a Friday.

With Ryan's attack on Medicare at the top of the GOP agenda, I've never felt more energized about our campaign to defeat GOP state legislators who support the national Republican Party's extreme ideas.

Sincerely,

Michael Sargeant
Executive Director
The Democratic Legislative Campaign Committee
Which was shortly followed up by this one:
Friend,

I still can't believe they picked Paul Ryan – Republicans are actually going to make their plan to destroy Medicare their central campaign issue.

These next few hours will be crucial: We need to show that Democrats are ready to fight back against GOP state legislators who support this radical agenda. Can you rush $10 or more right now to the DLCC to send that message?

Thank you for your support!

-Megan

Megan Hannigan
Finance Director
The Democratic Legislative Campaign Committee
A couple points:
1. Paul Ryan is the only politician, at the national level, to honestly try to take on the behemoth that is the entitlement programs. These programs, as they stand today, pose trouble for America's financial future. Long-term analysis by economists largely say that America will have to address them at some point or face the same problems Greece, Spain, etc. are facing.
2. The democrats have decided to make this a FUD (Fear, Uncertainty, and Doubt) campaign – they will be painting the GOP ticket as one set on "destroying" Medicare. One should keep in mind that President Obama was the first to defund Medicare to the tune of $500B in order to try to help offset the costs of Obamacare.
3. Of course they can't believe the GOP added Paul Ryan to the ticket. Many felt like the GOP couldn't lose him from the battle in the House and thought they wouldn't have to deal with campaigning against him until 2016 or 2020. As other Gormogons have pointed out – Paul Ryan has already debated and taken down President Obama. The democrats know he'll make mincemeat out of VP Biden come those debates. And they are scrambling for something to put in ads and campaign materials that will stick. The best they can do is this Medicare bit. They've even rehashed their ad of Ryan pushing grandma over a cliff. Well, the polling is in on that ad. Roughly a third of the older-demographic people in the survey were offended by the ad and totally turned off by it. Another third thought that it was so ridiculous they started by laughing and tuned out. So, I for one, will welcome the democrats using this as a campaign issue. It opens the door to hit Obama for raiding Medicare funding to pay for Obamacare which a majority of Americans want repealed. It opens the door for Romney and Ryan to ask of their democrat counterparts what they've done specifically to address the looming debt crisis that the entitlement programs pose. And it opens the door for a serious debate that should demonstrate which candidates have a firm grasp on a plan to deal with the economic issues and which ones will fall back on failed stimuli and failed "summers of recovery".
4. When reading the emails, does it strike you that they sold the subject line? Nope. In fact, if I were to assess it, I think the DLCC, the DNC and the democrats in general are the ones in panic. Facebook has been remarkably quiet about the pick because the liberals there haven't received their party line message, instagram photoshopped image or whatever to react with in the social media world. Why? Because the democrats really can't answer the challenge that is Paul Ryan. And, oh by the way, I'm waiting for him to ask Biden: so as President of the Senate, what have you done to push Congress towards meeting their Constitutional duty of passing a federal budget each year as it has been over THREE YEARS since it has accomplished that task?
5. The republicans haven't lost the swing voters. The DLCC cites no source on this and recent polling doesn't support it.
Panic? Yep, I think the democrats are starting to feel it.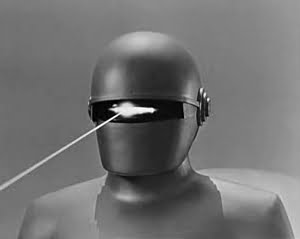 GorT is an eight-foot-tall robot from the 51ˢᵗ Century who routinely time-travels to steal expensive technology from the future and return it to the past for retroinvention. The profits from this pay all the Gormogons' bills, including subsidizing this website. Some of the products he has introduced from the future include oven mitts, the Guinness widget, Oxy-Clean, and Dr. Pepper. Due to his immense cybernetic brain, GorT is able to produce a post in 0.023 seconds and research it in even less time. Only 'Puter spends less time on research. GorT speaks entirely in zeros and ones, but occasionally throws in a ڭ to annoy the Volgi. He is a massive proponent of science, technology, and energy development, and enjoys nothing more than taking the Czar's more interesting scientific theories, going into the past, publishing them as his own, and then returning to take credit for them. He is the only Gormogon who is capable of doing math. Possessed of incredible strength, he understands the awesome responsibility that follows and only uses it to hurt people.