Government-run health care! GIving people AIDS?!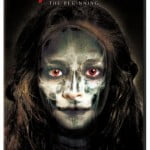 Well, well, 1,812 veterans may have been exposed to AIDS, hep B or C, after dental work at a St. Louis V.A. hospital. And note the allusion to this story as well.
As we've asked before—shouldn't the government be required to show that they can provide medical care before we hand the whole damn system over to those DMV MFs?
Anyone want to bet how severely the employees are "disciplined?" The over-under on anyone getting fired is ½.
It's not like iatrogenic mistakes don't happen in private hospitals, but the entire system, from at-will employment, to the tort system, to the simple matter of keeping the place open, is set up to create powerful individual and institutional incentives against their happening. Hand it over to the government, and…

Don't ask impertinent questions like that jackass Adept Lu.