The Imam has his CCW permit, why don't you?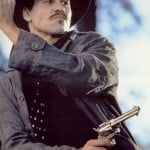 Illinois and Wisconsin residents have an excuse.
A gun mention from 2003 in this article.
And, seriously, New Mexicans, drive out the Imam, and it's Karbala all over again. Like Jacques de Molay, Val will be avenged.
Via John Lott.
Icon of the Imam from Just Jill's blog.

Don't ask impertinent questions like that jackass Adept Lu.