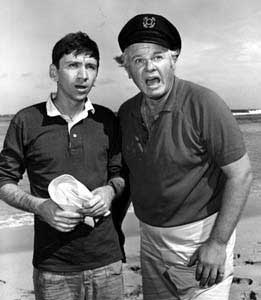 In what is another disturbing advancement in Iranian military growth, the Associated Press is reporting that this thugocracy has launched its first locally built naval destroyer.
According to the Iranians, the new shipped named the Jamaran is armed with anti-ship, surface-to-air missiles, torpedoes, and a naval cannon. The ship is capable of a top speed of 30 knots and can launch and recover a helicopter.
And if you are wondering, Jamaran is the name of the town that was the home of Ayatollah Khomeini during his lifetime.
I can't wait to see the non-reaction and/or the denial of the Obama administration that this is no big deal and that those crushing sanctions we have imposed are working.
And to those who think that this is not a real threat to our ships patrolling the Persian Gulf, just remember that it was a rubber dingy packed with explosives that killed 17 U.S. Navy personnel and blew a huge hole in the side of the U.S.S. Cole.

The Mandarin, whose real name is 吏恆, joined the order in 1309, and introduced the Gormogons into England during the 18th Century.
The Mandarin enjoys spending time with his pet manticore, Βάρἰκος, or Barry (who can be found in the Bestiary). When not in the Castle…well, frankly, nobody is quite sure where he goes.
The Mandarin popularized the fine art of "gut booting," by which he delivers a powerful kick to the stomach of anyone that annoys him. Although nearly universal today, the act of gut booting or threatening someone or something with a gut boot is solely due to him.