Re: Could have been a game-changer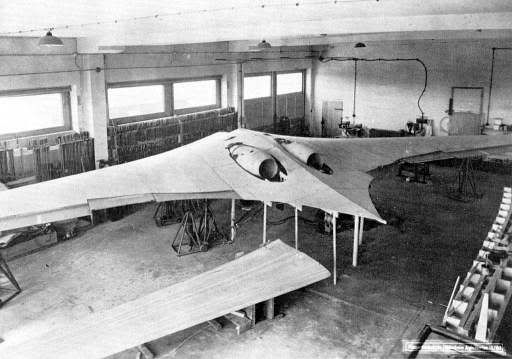 More on the Ho 229. GorT reminded his Œc. Vol. that many references refer to the Air & Space Museum's Ho 229 as an airframe. He's right—and wrong, it turns out. According to this long article on its history (with photo archive), theirs, the "V3" (third prototype) appears to be fully equipped with mechanics, instrumentation, and engines, but was only 75% constructed when the Third Army got it. So, more than an airframe, less than a complete plane. And it never flew. Only the "V2" ever flew under its own power ("V1" was a glider).
The Gormogons strive for accuracy. Thanks, GorT. Volgi barada nikto.
Which reminds Confucius*. He got along fine with Lao Tzu, except when that sponge got into his rice wine and started going on about "nothing is done, yet things are accomplished." Uh huh. That's how Confucius ended up paying his half of the rent, stocking the larder, and sweeping out the living room for thirteen years. Thank God for the Mongols. They burned that city to the ground, so it gave Confucius an excuse to move. Eventually, Lao found a girlfriend, and last I heard, was living in a Taoist Immortal Community in a subterranean Shangri-La in the vicinity of Kashgar.
*For those who came in late, Confucius is the Gormogons' Œcumenical Volgi.

Don't ask impertinent questions like that jackass Adept Lu.