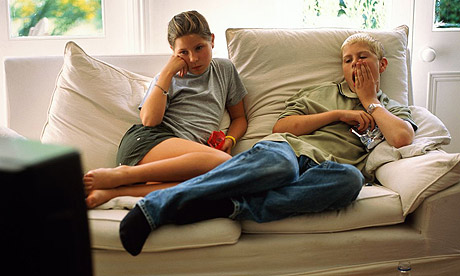 How many times have you heard a child, maybe even yours, claim that they were bored or hungry, and then when you offer to play a game with them, or make them a peanut butter & jelly sandwich they complain that that is not what they want. You then point out that they have a room full of toys that they could play with, but they just look at you and continue to whine that they are bored. You offer to make them a grilled cheese sandwich and they still complain that that is not what they want to eat. So you go on to repeat this cycle until the child either just grabs a cookie, turns on the T.V., or irritates you so much that you send him to his room. But in the end, you never really understand what the child wanted or what was really bothering him.
Well, I watched the President's press conference discussing the need for healthcare reform last night, and like that bored and hungry child, I really don't know what he wants. And like that child he almost has so many choices of toys and food, or in this case power and "progressive" ideas that he is overwhelmed. This is more than just a minor annoyance, this is a recipe for disaster. Here we have a President that has stated that the American economy will collapse unless we have healthcare reform. But is it reform he seeks or control over the system? Giving the President the benefit of the doubt that he truly only seeks to reform the system, what is his definition of reform?
The press conference did nothing to illuminate what the President wants to do with healthcare. The reason for this in my opinion is that he does not know what he wants, only that he is "hungry". Can't we just get the White House chef to make him a sandwich?

The Mandarin, whose real name is 吏恆, joined the order in 1309, and introduced the Gormogons into England during the 18th Century.
The Mandarin enjoys spending time with his pet manticore, Βάρἰκος, or Barry (who can be found in the Bestiary). When not in the Castle…well, frankly, nobody is quite sure where he goes.
The Mandarin popularized the fine art of "gut booting," by which he delivers a powerful kick to the stomach of anyone that annoys him. Although nearly universal today, the act of gut booting or threatening someone or something with a gut boot is solely due to him.