Ok, the Œcumenical Volgi is among the world's biggest fans of the The Mummy, Stephen Sommers' excellently pitched action-horror-comedy. It's feather light, immensely likable, and perfect popcorn-wolfing fun. The Volgi liked The Mummy so much that he was in the middle of drafting a screenplay for a sequel when he found out that not only had one been written, but it was already in production. And haste makes…crappy movies apparently, because The Mummy Returns was fairly lame. The Volgi's script was really good, I tells ya.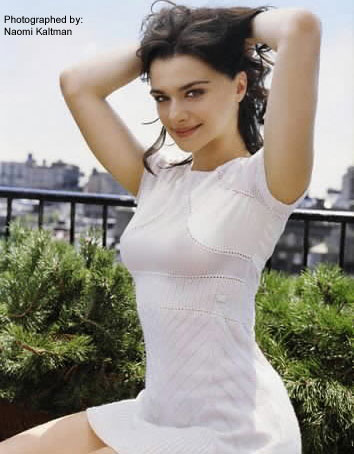 Consequently, the ŒV has had some mixed feelings about the third installment. I want to like it, and if they do Shanghai in the '30s or '40s right, I'm a sucker for that—but I'm assuming the worst. The absence of the adorable Rachel Weisz's (pictured, because duh) boded ill, methought. Alas, courtesy of Flava Last over at Galley Slaves, here's the legendary Miss A. DuPont's demolition of Mummy 3: Electric Boogalee, or whatever they're calling it. Quoth La DuPont, in re problems with it:
There are Abominable Snowmen in this movie — three of them. At one point, one of them kicks an evil Chinese soldier over a goalpost-shaped piece of architecture. The Yeti behind the placekicker Yeti raises his arms straight in the air like a referee signaling "touchdown."
Now I like yetis. I like 'em a whole lot. I can tell you that they're called མི་རྒོད་—mekö—in Tibetan. But I can tell you this: they don't watch the NFL. (They're more cricket fans. Really.) So M3: Mummy Impossible is almost assuredly a special-effects-laden attack on the senses with a moronic script. I'll probably go see it anyway, but…[sigh]
Call the Volgi*, Mr. Sommers, if you ever want a literate, funny script in the spirit of the original. I've done it before; I'll do it again.
*At thenotoriousoev [at] me [dot] com.
Update: Dirty Harry confirms Alexandra's impression.

Don't ask impertinent questions like that jackass Adept Lu.