GorT has started hearing some rumblings that Hillary Clinton may not run for President in 2016 and it's likely you have too.  A number of reasons have surfaced to beckon this question:
She will be a grandmother as her daughter Chelsea is expecting her first child.  Will Hillary be willing to take on the busy role of President when her only child is starting this phase of life?  Will there be concerns that Hillary won't devote enough time to the office given a desire to be an involved grandmother?  or will it swing the other way and is Hillary fine with being busy and not spending that much time with her grandchild(ren) (plural only in that Chelsea may have more children during this timeframe).
What were her accomplishments as Secretary of State?  Yes, one side of the aisle will claim she did little to nothing.  The democrats will point to the Iranian sanctions, the arms reduction talks with Russia and a improved perception of the United States across the world (although that is suspect and debatable).  But one has to look at the botched "reset" of the relations with Russia and where we stand now and the debacle that is Benghazi – with which we still don't have answers.
There have been some health concern whispers but GorT doesn't have any basis for that.  It could be politically driven to raise the question or they could be real.
Where would that leave the democrats?  Well, Hillary is the overwhelming favorite for the democrat nomination for 2016 with over 60% of democrat voters picking her as their choice.  Behind her with 10% is Say it ain't so Joe Biden.  There are real health concerns as he's already had a minor stroke while in the VP position and if he gets the nod, he'll be the oldest person ever to run for President.  He's been a fixture in the federal government since 1972 which would leave open the door for the "inside the beltway" attacks.  And while it wouldn't stop the democrats, they would have to contradict the whole "GOP is a party of old, white men" as they prop up Joey B.
There are a few other options but I don't think many are viable:
Andrew Cuomo – governor of New York.  He's been largely playing to the middle with some moves to satisfy his liberal support like supporting gay marriage in NY and centrist ones like passing a budget that cut spending while not raising taxes.  He pushed through tougher gun control laws but also cut union pensions.
Martin O'Malley – governor of GorT's home state.  He is an up and comer int he democrat party and is looking to move up the political ladder.  He's signed into law gay marriage and in-state tuition for illegal immigrants in Maryland.  At the same time, however, the Maryland healthcare exchange failed and he might have issues with the Catholic vote – specifically the abortion issue and the religious freedom fight with the PP-ACA law.
Mark Warner – Senator from Virginia.  He has played mostly int he center so the core democrats might not get fired up for him.  He also played a role in the attempts to address a deficit reduction deal in Congress which failed to produce anything meaningful.
Elizabeth Warren – former head of the new Consumer Financial Protection Bureau.  She excites the democrats for all the attacks the right launches upon her.  She headed up a "bigger government" effort and there was the whole native American dust up.
A few other names that are lesser known: Amy Klobuchar (D-MN) and Kirsten 

Gillibrand (D-NY) – largely promoting the idea that the democrats are pushing to elect the first female president.
So who knows what will happen?  At this point GorT gives it a 75% chance that Hillary Clinton will run and if she does, it's a lock that she'll get the nomination.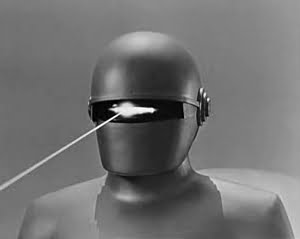 GorT is an eight-foot-tall robot from the 51ˢᵗ Century who routinely time-travels to steal expensive technology from the future and return it to the past for retroinvention. The profits from this pay all the Gormogons' bills, including subsidizing this website. Some of the products he has introduced from the future include oven mitts, the Guinness widget, Oxy-Clean, and Dr. Pepper. Due to his immense cybernetic brain, GorT is able to produce a post in 0.023 seconds and research it in even less time. Only 'Puter spends less time on research. GorT speaks entirely in zeros and ones, but occasionally throws in a ڭ to annoy the Volgi. He is a massive proponent of science, technology, and energy development, and enjoys nothing more than taking the Czar's more interesting scientific theories, going into the past, publishing them as his own, and then returning to take credit for them. He is the only Gormogon who is capable of doing math. Possessed of incredible strength, he understands the awesome responsibility that follows and only uses it to hurt people.