And boom goes the dynamite. [Updated]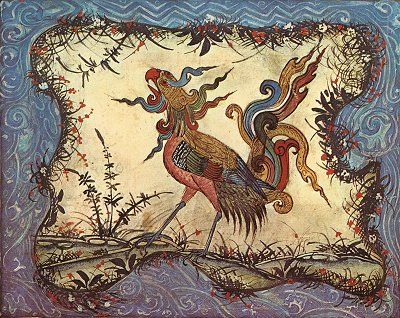 It's just about that painful to watch. No, not our Celebrity-in-Chief's talk-show yukfest on Leno, but this dreadful piece of PR/public diplomacy performed by the president. Friend of the Gormogons Steve Hayes has the story here. Among other things, Obama addressed Iran's leadership by radio, saying:
So in this season of new beginnings I would like to speak clearly to Iran's leaders. We have serious differences that have grown over time. My administration is now committed to diplomacy that addresses the full range of issues before us, and to pursuing constructive ties among the United States, Iran and the international community. This process will not be advanced by threats. We seek instead engagement that is honest and grounded in mutual respect.

You, too, have a choice. The United States wants the Islamic Republic of Iran to take its rightful place in the community of nations. You have that right — but it comes with real responsibilities, and that place cannot be reached through terror or arms, but rather through peaceful actions that demonstrate the true greatness of the Iranian people and civilization. And the measure of that greatness is not the capacity to destroy, it is your demonstrated ability to build and create.
As Steve points out, Iran is a "terror master" in Michael Ledeen's vivid phrase. It has long intentionally used terrorism as an instrument of policy. I'd add that the side unwilling to be respectful is not ours. (FFPE, anyone?) And that Iran has constantly advanced its agenda by threats and has no reason to stop now, since they'll be brandishing nuclear-tipped long-range ballistic missiles any day.
However, what I find execrable is that the President of the United States—doubtless out of some well-meant but dangerously naïve notion of magnanimity—is going on the air, effectively as a supplicant, addressing a derelict dictatorship as an equal and offering them "the rightful place" of "the Islamic Republic" in the "community of nations." This is demented. Any sane American government should desire—not necessarily pursue aggressively, but desire—that the Islamic Republic of Iran disappear from the face of the earth. Not just from the Realpolitische angle that you're dealing with a régime that's been at war with us since 1979 (motto: marg bar Amrîkâ! "Death to America!'), but because it's in the interests of Iranians. The Islamic Republic has proved ideologically bankrupt, an economic catastrophe, and a social nightmare. Not a month goes by without rioting against the government. This is what the Islamic republic has "built and created," dammit. Penury, backwardness, and a pinched, vicious theocracy. This is who we want to ensconce as a respectable player on the world stage? They're just fine with being an outlaw state like North Korea or Syria (with whom they were building a nuclear reactor, turns out—it's almost like some sort of axis of something or other…)
Wrong, wrong, wrong. The President of the United States should not deign to speak the leadership of Iran—not just shunning their trained monkey Ahmadî-Nezhâd, but the Rahbar (Fârsî for Führer, remember) himself. "To hell with you," is the right public policy, even if we pursue back-channel talks as we have since, oh, 1979 or so. Meanwhile, we address the Iranian people, and say that we want their freedom. Their creativity. Their ability to build. We want Iran to arise like a Phoenix from the pyre upon which an ignorant, obscurantist clerisy has sacrificed the great Persian nation and profaned the Godly creed of Twelver Shî"ism. That's what you say.
Caption: The Phoenix, [Abû-Sa"îd "Ubayd-Allâh bin Ibrâhîm ibn-Bokhtishû'] "Ibn-Bukhtishu," Manâfi" al-Ḥayawân, The Usefulness of Animals, Persian, 13th century.
Update: It wasn't a radio speech. It was a video. Words fail me.

Don't ask impertinent questions like that jackass Adept Lu.