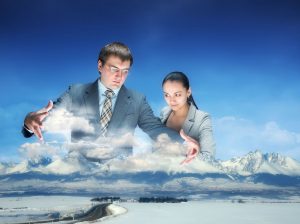 GorT knew yesterday's commute home was going to be a trainwreck. I was leaving the Chantilly, VA area around 3:30pm heading to the Bethesda, MD area right at the tail end of a sizable summer thunderstorm – guaranteed the Beltway was going to be stop and go and all my usual side routes congested as well. So, with our new venture into podcasts, I decided to give a listen to a few podcasts I had tagged to give a listen. The first one up was the "Stuff to Blow Your Mind" podcast and their episode, "Science Communication Breakdown" which was posted about a week ago.
Robert Lamb and Joe McCormick try to take on the subject of why people don't accept certain ideas when these ideas are based on science – in particular, they center the discussion around the perception of climate change (and even more specifically, global warming). This includes discussions around cognitive dissonance, "identity protective cognition", and "cultural cognition". If I had to guess, the hosts are firm believers that Anthropogenic Global Warming is happening and scientific consensus proves that. If you haven't guessed, GorT has a few issues with these guys and their podcast episode.
First, I'm not sure if they realize that what they are describing with regards to "identity protective cognition" – where people's beliefs about a subject are skewed in order so they fit into the social group with which they find affinity – applies just as much, if not maybe more so, to the American left where identity politics are at its core. These are the folks that have presented us with "post-normal science" where "facts are uncertain."
Second, consider this quote from the podcast, "there are some facts of science that, if true, tend to be unfriendly to the world view." The speaker (I don't know which one of the two this is) goes on to align that with folks opposed to community or broad organized efforts to address climate change. Let me be a bit nit-picky here: facts of science ARE true…so maybe the speaker meant, some theories of science, as theories are what gets proven true or false. Second, if he is implying the man-made CO2 is driving climate change, that is a theory that has yet to be empirically proven true. The last 10 or so years of temperature data contradict the models' predictions and therefore, following the scientific method, the theories should be re-addressed or tossed out.  Maybe I'm wrong and these guys are thinking that the "facts of science" that exist are these temperature readings that are disproving the models and theories….but I don't think so.
Lastly, during the podcast, the hosts repeatedly talk about why people can't agree with the "scientific consensus". They break that down with numbers that try to defend the "97% of climate scientists believe that humans are a significant driver in climate change." While part of this is debatable and likely flawed, I'd like to poke at a different aspect today. Just because 70 or so climate scientists agree doesn't mean it is scientifically proven. Believing in scientists doesn't make the science real. Consider that most of the world believed in the scientists who believed in a geocentric view of the solar system. Heliocentric ideas existed probably back to the 3rd century BC with Aristarchus of Samos. But it wasn't until 1543, when Copernicus published De Revolutionibus Orbium Coelestium (On the Revolutions of the Heavenly Bodies), that we starting seeing a real push of science with regards to our understanding of the solar system's orbits. Think about that: for over 1800 years the scientific consensus was that the Earth was the center of the solar system. And don't discount science back then – it was really happening:
1021 – first use of controlled experiments and reproducibility of results
11th century – concepts of true north and magnetic declination discovered
1121 – variation of gravitations and gravitational potential energy discovered
1220-35 – rudiments of the scientific method established
13th century – correct explanation of rainbow phenomenon
14th century – discovery of the curvature of light through atmospheric refraction
Yes, science has accelerated and we can do more now than ever before, but scientists are still humans with all our flaws and biases.
The real question that should be asked is whether people believe in the science behind Anthropogenic Global Warming. Many will not understand it – and the hosts do point out that when you encounter a subject that you do not comprehend one turns to "experts" in the field for an opinion. The slippery slope, that I think these hosts slid down and fell right into the waters of Camp Wannaweep, is the equating of a scientific belief with an opinion of a scientist.