Juneteenth? Sure. But Let's Replace A Different Holiday.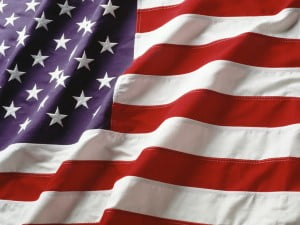 The Woke activists really think they won a major cultural victory with President* Biden signing a bill to make Juneteenth a federal holiday.
Now, this probably won't translate into a general day off for Americans, just as Columbus Day and Presidents' Day doesn't. Schools are typically already out by this time. But it's a great idea for a holiday: it commemorates the days the last slaves in American history were told the war was over: they were free.
From a non-partisan standpoint, excellent! It's the day (actually, the exact date is a little hazy, hence the "Juneteenth" moniker) America was ready to drop an evil institution foisted on it by its predecessor nation, and in some respects set the stage for America to step up to be a major world power. Yes, slavery was holding us back. And with the last slaves freed, we could move forth and take center stage. That's a pretty cool thing to remember, and a good reason to fly a flag and party it up.
For a purely partisan standpoint, it was a major victory for Republicans, who went from being an upstart party only a few years earlier to being the party of hope for a horribly oppressed chunk of the population. As you know, the Democrats were reviled for decades by Americans (until their lucky comeback in the 1930s), and it's ironic but delightful that Democrats want to federalize a holiday that commemorates their greatest humiliation.
The Czar has seen some commentary on our Twitter timeline and in other social media that today's Republicans don't like the idea of Juneteenth being a federal holiday because it seems to give Woke Leftists an anti-racist win. That's short-term thinking: critical race theory, Wokeness, and anti-racism are all misguided trends and will be gone and out and done within a decade. History remains: and the history of Juneteenth is worth celebrating, partisan or non-partisan. Republicans should rejoice, because Juneteenth's history will be explored further by more and more Americans over the years. In the 1860s, the Democrats were a party of genuine Evil, and they were humiliated for their feverish attempt to enslave other people. Let the public learn; then, they can genuinely ask themselves if today's Democrats have done a whole lot of good on that front.
Whatever. The Czar will say that if you really want..really want…to oppose a holiday, how about Labor Day? It's a salute to socialist work organization, a day in which we honor the fact the labor unions haven't contributed to worker safety since a small mining procedure in the 1960s. It's pure political theater and really admits unions have been stealing dues from workers and acting as organized criminals, and isn't really worth celebrating.
Now, we don't know exactly when the last slaves heard they were freed, but we do know it wasn't in early September. So maybe we keep Juneteenth in June, and when Republicans retake Congress in a little bit, they can propose something better for Labor Day. How about Patriot Day, to commemorate not (just) the victims of September 11th, 2001, but all the average men and women who supported our country over the last centuries? You know, the Patrick Henrys, the John Hancocks, the Abigail Adamses, the Frederick Douglasses, the Susan La Flesche Picottes, and yes, even the Malcolm Xs (who may have been unpleasant, but were right to take a stand and did, at great personal cost, for justice). Not so much the Abby Hoffmans, though.
Well, it's just a thought. American history is resplendent with, and probably unique because of, all the average folks who stepped up at a critical moment to do the right thing, or who sacrificed greatly to make things just a little better for total strangers. Americans still do this, and it's another good reason to fly a flag. Maybe a better reason, even.
*You know what the asterisk here is for.

Божію Поспѣшествующею Милостію Мы, Дима Грозный Императоръ и Самодержецъ Всероссiйскiй, цѣсарь Московскiй. The Czar was born in the steppes of Russia in 1267, and was cheated out of total control of all Russia upon the death of Boris Mikhailovich, who replaced Alexander Yaroslav Nevsky in 1263. However, in 1283, our Czar was passed over due to a clerical error and the rule of all Russia went to his second cousin Daniil (Даниил Александрович), whom Czar still resents. As a half-hearted apology, the Czar was awarded control over Muscovy, inconveniently located 5,000 miles away just outside Chicago. He now spends his time seething about this and writing about other stuff that bothers him.