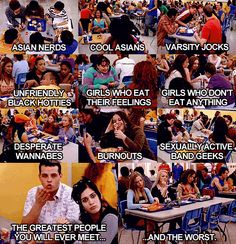 It's been a bit since GorT posted anything and the Czar's post yesterday inspired a thought and I think it actually ties in to the national disaster-of-an-election-cycle as well.
GorT's middle child, 2-of-3, is a high school senior.  She is feisty and very self-confident that inspires others. As a freshman who knew very few of her classmates going in, she was elected the class VP and followed that up by being elected the sophomore class President. Many classmates remarked that they enjoyed the organization that her and her friend who held the corresponding President/VP role were able to deliver.  There was some class turmoil in Sophomore year and 2-of-3 wanted a break from dealing with the "drama" so she passed on running for offices her junior year and focused on schoolwork and other extracurriculars. At her school, there are both roles as class officers as well as overall school officers. 2-of-3 wanted to finish off as class President and was encouraged by friends to do so as they missed her organization. Unfortunately, the race was between three girls and one of other classmates won. As the year has started, the organization for various traditional senior events has been lacking. This culminated recently with a mixer held at the school where the tradition is that the seniors completely mock or ignore the theme picked by hosting class (I believe it was the sophomore's event). The night before, Mrs. GorT and I could tell something was bothering her and finally got her to admit that she can't believe that their class officers have done nothing towards organizing a presence at the dance. 2-of-3 had already planned to attend with a few friends but then she took it upon herself to add more. She asked if we were ok if a dozen or so girls came over to our house to get ready as we are conveniently located close to the school. While it was loud and chaotic with various last minute additions and the welcoming of girls who had texted 2-of-3 asking if they could join too, it was great. The night was a success for the seniors that went – they had a great time, the tradition continued, and I hope that 2-of-3 realized a truth: many times elected leaders are just figureheads that fail to actually execute.
I think this holds true in school, work, and in politics. In work, there are some nuances. You generally don't have "elected" leaders but there are plenty of C-level executives and other managers who mail-it-in. Who just coast in their offices not really doing much. These are the ones to which I refer – not the ones who, due to experience, training, etc. have been outpaced in execution by those reporting to them (in my field, I have plenty of younger software developers who can write code in circles around me) but these leaders still work to challenge, direct, mentor, and guide those reporting to them.  In politics, I think it is most true. There are many staffers that do the brunt of the work for Congress and executive branch officials. And things still get done, almost regardless of who gets elected.
I'm proud and glad 2-of-3 just moved forward with the idea with no attempt to foist it upon the class leadership. Own it and do it. Get the job done and demonstrate how to others.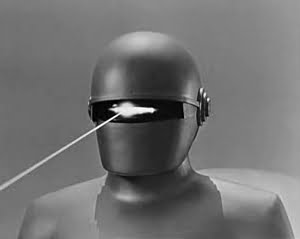 GorT is an eight-foot-tall robot from the 51ˢᵗ Century who routinely time-travels to steal expensive technology from the future and return it to the past for retroinvention. The profits from this pay all the Gormogons' bills, including subsidizing this website. Some of the products he has introduced from the future include oven mitts, the Guinness widget, Oxy-Clean, and Dr. Pepper. Due to his immense cybernetic brain, GorT is able to produce a post in 0.023 seconds and research it in even less time. Only 'Puter spends less time on research. GorT speaks entirely in zeros and ones, but occasionally throws in a ڭ to annoy the Volgi. He is a massive proponent of science, technology, and energy development, and enjoys nothing more than taking the Czar's more interesting scientific theories, going into the past, publishing them as his own, and then returning to take credit for them. He is the only Gormogon who is capable of doing math. Possessed of incredible strength, he understands the awesome responsibility that follows and only uses it to hurt people.