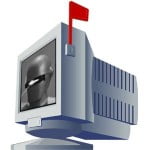 GorT got this delivered via the autonomous mail delivery system we have here at the Castle…mostly because the denizens of the moat don't play nice with our regular postal carrier. We love our postal carriers, but it's pretty hard to move those things in the moat.
Maybe 'Puter can send Dat Ho out to pick up our mail from the local post office and hand deliver it.  I think 'Puter might be scared of this whole automated delivery and driving thing.

Dear Great Shiny One,This minion is in much the same camp as you about the temporal proximity of the popularity of self-driving cars–not sure I'll like it, but pretty sure it'll happen regardless.

However, I do take issue with some of the reasons given. I realize these are Mr. Godin's and not yours, but I don't know him, so I'm addressing this to you.

Few traffic jams–cars will have a slower top speed, but rarely stop

Why would the top speed necessarily be slower (if we consider that 80-85 mph is the fastest most anyone ever drives on a commute)? In fact, with the virtual elimination of collisions due to driver error, why couldn't traffic move much faster on freeways and other appropriate stretches of road?

No traffic lights–cars talk to each other

And no more frustration at other people running red lights, or "making" yellow lights!

Dramatically less pollution

How? Is there an assumption that all these new vehicles will be electric rather than gas or diesel? Or is it simply due to eliminating waiting at red lights, circling for parking spaces, and making inefficient trips because of faulty memory or planning? Perhaps the "car sharing" idea plays a large part here?

Pedestrians are far safer, bicycling becomes fun again

This will be a huge boon, if it is done through sensory systems that can identify human (and pet!) forms and avoid collisions.

No parking issues–the car drives away and comes back when you need it

If I'm paying for the fuel, I don't want it to drive very far.

The last two appear to be related to car sharing, which may or may not work out as envisioned.

I hope your post kicks off another great discussion among readers!

With energetic regards,
ScottO
I tend to share ScottO's opinion about some of these.  I assumed that the reduction in pollution is due to a reduction in traffic jams and therefore less time on the roads with running engines.  While I'm not sure about the car sharing idea, I think it is one that the Millennials and younger generations will adopt.  There will be an app for it (probably many) and much like Uber and Lyft, will be trendy, convienent and cost-saving.  The fact that someone else "uses" your car (as long as damage policies, etc. are worked out) probably won't matter.
As far as the speed, I think Godin was thinking of urban driving where computer-determined flow patterns will be limited by the size of the roadway and cars.  Scott's right that driver error (including distracted driving) should allow for higher speeds but it's a flow problem – cars have to enter/exit that area and navigate through it and they take up space.  It's a huge, dynamic network flow optimization problem.  But I wouldn't see why on highways the top speeds wouldn't be higher.  Of course, we'll get into the discussion of what the optimal speed is for fuel efficiency and pollution.  But that is a separate issue.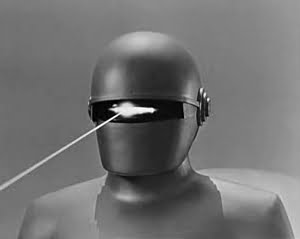 GorT is an eight-foot-tall robot from the 51ˢᵗ Century who routinely time-travels to steal expensive technology from the future and return it to the past for retroinvention. The profits from this pay all the Gormogons' bills, including subsidizing this website. Some of the products he has introduced from the future include oven mitts, the Guinness widget, Oxy-Clean, and Dr. Pepper. Due to his immense cybernetic brain, GorT is able to produce a post in 0.023 seconds and research it in even less time. Only 'Puter spends less time on research. GorT speaks entirely in zeros and ones, but occasionally throws in a ڭ to annoy the Volgi. He is a massive proponent of science, technology, and energy development, and enjoys nothing more than taking the Czar's more interesting scientific theories, going into the past, publishing them as his own, and then returning to take credit for them. He is the only Gormogon who is capable of doing math. Possessed of incredible strength, he understands the awesome responsibility that follows and only uses it to hurt people.