Only Suckers Believe Income Inequality Is a Problem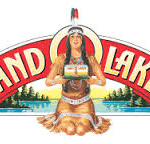 Sen. Warren topless for this iconic corporate image.
Marketers hid her exposed breasts behind a butter
carton after more than 10,000 Americans
suffered hysterical blindness in the initial rollout.
So-called "income inequality" has had the Left's collective panties in a wad since President Obama's reelection. Or maybe "income inequality" gained currency among Liberals on the election of Sen. Elizabeth ManBearPig Warren (D-MA), our Native American Harvard professor better.
No matter. When the Left became fixated on "income inequality" is less important than the fact that income inequality's a load of leftist horseshit designed solely to enrage its overwrought and illogical voting base.
You see, the little guy is getting screwed because the guy in the corner office is making a ton more money than him. Therefore, rather than working to make the little guy's skills more valuable in the market, the solution is to prevent the corner office denizen from realizing his market worth. This is what's known in economic circles as "stupidity."
To the Left, "income inequality" equates to "it's not fair the person with more experience, better, more relevant skills, and a better work ethic gets paid more than I do." An employer's failure to reflect the value of an underperforming or nonperforming employee through unmerited salary increases is, apparently, a flaw in our capitalist system.
In Leftist La-La Land, this value-determined salary discrepancy is "income inequality." In the rational world, we call it "meritocracy."
Which brings us to this New York Times article titled "Can We Close the Pay Gap?" Properly stated, the question is "should we close the pay gap," but never let reality intrude into the wonderful world of liberal fantasy, where to posit a problem is to require a government solution.
The author argues "[i]t is important that we put pressure on businesses and policy makers to develop measures to stop pay gaps opening up even further, and to share the rewards of success more fairly — for everyone's benefit." Everyone, that is, except the highly compensated.
Look, Liberals. 'Puter's about had it with your caterwauling about "income inequality" and "it's not fair" and "why won't anyone hire me with my degree in Wymynz Stydyz with a concentration in Out Lesbian Leader in Islamic Society?"
Here are some hard truths:
·
In most cases, if you don't think you're getting paid enough, you're wrong. Your combinations of skills and performance just aren't as valuable as you wish they were.
You should get some new skills, work harder or both. If you're actually undervalued, find another job.
·
Highly compensated corporate employees make the big bucks because they generally have more at risk, reputation wise, capital wise or both. Increased risk equates to increased reward.
·
If shareholders believed liberals were correct income inequality's inherent evils harm their companies, you can be damned certain pay gaps would have already been reduced or eliminated. Since shareholders haven't, we know the market's not particularly concerned with income inequality.
·
Most of the studies on income inequality are garbage, either because they deal with countries where lower paid workers aren't paid subsistence wages or because they presume their conclusion.
Income inequality is nothing more than a populist fraud liberals use to gin up class envy to avoid answering uncomfortable questions on the Democrats' abject failure to deliver on their promises of a workers' paradise, where everything is free, no one has to work, and you never feel bad about yourself.

Always right, unless he isn't, the infallible Ghettoputer F. X. Gormogons claims to be an in-law of the Volgi, although no one really believes this.
'Puter carefully follows economic and financial trends, legal affairs, and serves as the Gormogons' financial and legal advisor. He successfully defended us against a lawsuit from a liquor distributor worth hundreds of thousands of dollars in unpaid deliveries of bootleg shandies.
The Geep has an IQ so high it is untestable and attempts to measure it have resulted in dangerously unstable results as well as injuries to researchers. Coincidentally, he publishes intelligence tests as a side gig.
His sarcasm is so highly developed it borders on the psychic, and he is often able to insult a person even before meeting them. 'Puter enjoys hunting small game with 000 slugs and punt guns, correcting homilies in real time at Mass, and undermining unions. 'Puter likes to wear a hockey mask and carry an axe into public campgrounds, where he bursts into people's tents and screams. As you might expect, he has been shot several times but remains completely undeterred.
He assures us that his obsessive fawning over news stories involving women teachers sleeping with young students is not Freudian in any way, although he admits something similar once happened to him. Uniquely, 'Puter is unable to speak, read, or write Russian, but he is able to sing it fluently.
Geep joined the order in the mid-1980s. He arrived at the Castle door with dozens of steamer trunks and an inarticulate hissing creature of astonishingly low intelligence he calls "Sleestak." Ghettoputer appears to make his wishes known to Sleestak, although no one is sure whether this is the result of complex sign language, expert body posture reading, or simply beating Sleestak with a rubber mallet.
'Puter suggests the Czar suck it.