Liberals Are The Ones With the Koch Problem: NYT Edition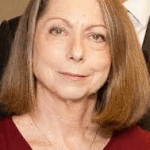 Meet Jill Abramson, executive editor of
the New York Times. Ms. Abramson's
editorial board thinks you're too stupid to
make up your minds on your own.
If Pulitzer Prizes were awarded for outright, bald-faced lies, this New York Times editorial titled The Democrats Stand Up to the Kochs would certainly take this year's award, going away.
We learn from our liberal betters, the setters of the agenda, the Koch brothers are single-handedly using vast amounts of money to buy elections for evil Republicans who will most certainly do the Koch's evil bidding.
"O, whatever will poor, defenseless Democrats do, those put-upon champions of the common man, untouched by vile greed and the corrupting influence of money?," plaintively ask the New York Times editors.
If you don't believe 'Puter, read the lead paragraph for yourselves:
Democrats have for too long been passive in the face of the vast amounts of corporate money, most of it secret, that are being spent to evict them from office and dismantle their policies. By far the largest voice in many of this year's political races, for example, has been that of the Koch brothers, who have spent tens of millions of dollars peddling phony stories about the impact of health care reform, all in order to put Republicans in control of the Senate after the November elections.
It's tough to know what the New York Times is more upset about, the so-called "phony stories"* about ObamaCare or the fact that Republicans are well positioned to regain control of the Senate. What is clear is whom the New York Times blames for both unthinkable realities: the Koch Brothers.
We learn Democrats are going to "fight back" with "low-cost speech of their own." The evil Koch Brothers "rig the economic system for their benefit" and for "other oligarchs." The New York Times informs us that the Koch Brothers' Congress-packing plan is to enable the Kochs to further spew pollutants into Gaia's soil, air and water, with the added benefit of destroying the middle class in the process.
Bullshit.
Here are the facts. The Koch Brothers are 59th in overall political giving, behind 19 unions, many of them public sector unions created and cultivated by Democrats for the sole purpose of laundering taxpayer money and returning it to Democrats' campaign coffers.
The Koch Brothers gave $18,083,948 in political donations, 90% of this sum to Republicans and a paltry (in the New York Times' opinion) 10% to Democrats. If the Koch Brothers are evil, then public sector unions are Satan incarnate.
·
AFSCME gave $60,667,379 in political donations, 81% to Democrats and 1% to Republicans.
·
The National Education Association gave $53,594,488 in political donations, 61% to Democrats, and 4% to Republicans.
·
SEIU gave $38,395,690 in political donations, 84% to Democrats, and 2% to Republicans.
·
The American Federation of Teachers gave $36,123,209 in political donations, 89% to Democrats, and 0% to Republicans.
·
The National Association of Letter Carriers gave $26,106,359 in political donations, 84% to Democrats, and 9% to Republicans
·
The International Association of Fire Fighters gave $22,963,260 in political donations, 79% to Democrats, and 16% to Republicans.
·
The Airline Pilots Association ('Puter treats them as a public sector unions since airlines are so heavily regulated) gave $19,538,047 in political donations, 83% to Democrats, and 16% to Republicans.
'Puter didn't even bother to list the 12 private sector unions ranked above the nefarious Koch Brothers in political donations, each of which gave a minimum of 61% of its contributions to Democrats,** with most giving in excess of 80% to Democrats.
Hell, even "all day, e'ery day" abortion on demand supporters Emily's List gave more money to politicians than the Koch Brothers.
Shouldn't it offend the New York Times' editors as self-anointed defenders of Americans' individual liberties more that public sector unions are using taxpayer dollars extracted from citizens under threat of force to finance politicians with whom around half of those taxpayers fundamentally disagree?
Of course it doesn't, stupid 'Puter, because
those
politicians vote the
right
way, the
liberal
way.
'Puter doesn't much care about rich people buying ads to support sympathetic politicians and pet causes. It's been ever thus in American history. What 'Puter cares about is media lying about whom the balance favors, and in so doing besmirching the names of decent men.
But pretending the Koch Brothers are the only players in this game of thrones is journalistic malpractice, willful ignorance, or both. Either way, the New York Times can take its phony story and shove it where the sun don't shine.
* Really, these are not so much "phony stories" so much as inconvenient facts the New York Times editors refuse to report in hopes no one will notice what a massive failure ObamaCare and its rollout have been.
** The AFL-CIO gave 61% of its political contributions to Democrats, but only 3% to Republicans. 'Puter's guessing the remaining 36% of its $30,938,977 in contributions went into the pockets of its corrupt, venal management.

Always right, unless he isn't, the infallible Ghettoputer F. X. Gormogons claims to be an in-law of the Volgi, although no one really believes this.
'Puter carefully follows economic and financial trends, legal affairs, and serves as the Gormogons' financial and legal advisor. He successfully defended us against a lawsuit from a liquor distributor worth hundreds of thousands of dollars in unpaid deliveries of bootleg shandies.
The Geep has an IQ so high it is untestable and attempts to measure it have resulted in dangerously unstable results as well as injuries to researchers. Coincidentally, he publishes intelligence tests as a side gig.
His sarcasm is so highly developed it borders on the psychic, and he is often able to insult a person even before meeting them. 'Puter enjoys hunting small game with 000 slugs and punt guns, correcting homilies in real time at Mass, and undermining unions. 'Puter likes to wear a hockey mask and carry an axe into public campgrounds, where he bursts into people's tents and screams. As you might expect, he has been shot several times but remains completely undeterred.
He assures us that his obsessive fawning over news stories involving women teachers sleeping with young students is not Freudian in any way, although he admits something similar once happened to him. Uniquely, 'Puter is unable to speak, read, or write Russian, but he is able to sing it fluently.
Geep joined the order in the mid-1980s. He arrived at the Castle door with dozens of steamer trunks and an inarticulate hissing creature of astonishingly low intelligence he calls "Sleestak." Ghettoputer appears to make his wishes known to Sleestak, although no one is sure whether this is the result of complex sign language, expert body posture reading, or simply beating Sleestak with a rubber mallet.
'Puter suggests the Czar suck it.