I'm altering the bargain. Pray that I do not alter it further.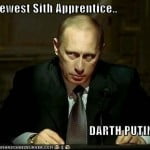 Apparently the Russian Army is storming a Ukranian air force base in Crimea, despite calls for a diplomatic solution during their phone call yesterday.
I will make it legal…
Remember President Obama's words to former President Medvedev? "After my election I have more flexibility."
Do those words bother anyone even more in the context of the Ukraine?