How Republicans Can Beat Democrats On Entitlement Reform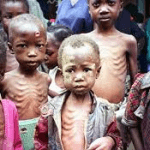 Every time a Republican mentions cutting entitlement
programs, the Democrat-Media complex respond by
alleging Republicans want to starve poor, innocent
minority children because we're racist bastards.
Republicans need to stop ranting about dismantling each and every government-run entitlement program. As a matter of principle, we're correct. Entitlement programs as currently constituted are nothing more than never ending, taxpayer funded kickbacks to Democrat public sector unions, with little salutary effect on recipients. Additionally, entitlement programs are economically unsustainable as currently constituted. Republicans can be right all day long, but if we're correct in a manner easily portrayed as hateful, we'll never gain back the levers of power so we can correct and reform these entitlements.
Let's consider a few entitlement program givens.
First, Americans really, really like their Social Security, so it's not going anywhere. Never mind the fact that most Americans haven't the foggiest notion of how it's funded, or that it's currently broke. Ditto for Medicare. Republicans will get nowhere trying to replace Social Security with a more fisc-friendly program. And God forbid Republicans even whisper "repeal." We'll be wandering in the political wilderness for eons to come.
Second, a seeming majority of Americans wrongly believe that government funded entitlement programs either: (1) satisfy their religious obligation to perform charitable acts; or (2) grant them moral superiority for having helped out the less fortunate. Despite the fact that forcing your neighbor to do your bidding under threat of arrest (i.e., pay higher taxes to support inefficient welfare programs) is immoral and unjust, many liberals believe doing so satisfies their vague, amorphous concept of "social justice."* Republicans are not going to change this wrongheadedness any time soon.
In reality, welfare's "nutrition" programs have caused
an epidemic of obesity among recipients, geared to
rewarding big-dollar campaign contributor food
companies than providing nutritious food to the poor.
Last, the Republicans' most recent approach on entitlements has utterly failed. We need to adapt our approach to advance our goals. No Republican, under pain of death, should be caught uttering anything that anyone in the Democrat-Media Complex can twist to claim Republicans want wide-eyed, innocent black children to starve to death in Dickensian hovels, or Grandma to freeze to death, lonely and hungry, only to be eaten by her feral cats postmortem.
Republicans must don the "update" mantle. Point out that nearly all entitlement programs haven't been meaningfully revisited since the 1960s. Republicans should argue it's important to preserve entitlement programs' principles (i.e., care for the less fortunate who are unable to do so themselves, and provide temporary assistance for those who are able but who have fallen on hard times), but to do so more efficiently, using modern tools and technology to provide better results. And there's the Republican hook: "We will ensure recipients receive benefits more efficiently, at lower cost to the taxpayer and with minimum hassle to the recipients."
Republicans should next pin Democrats' ears back for ignoring the entitlement crisis for far too long. We must repeat ad nauseam that Democrats' indifference to basic fiscal realities is putting the continued viability of these beloved programs at great risk. Worse, Democrats have ignored the looming crisis for one reason and one reason only: to preserve uninterrupted the flow of government union "donations" to Democrats' election coffers. Democrats talk a good game, but when push comes to shove, Democrats care more about preserving their gravy train than feeding the poor.
Republicans need to shout from the mountaintops that Democrats must recommit to the principles they correctly fought for back in the 1930s and 1960s: no one should starve on the streets of America, or go homeless. Admit Democrats at one time did a great service to America's needy, but this just struggle has been corrupted by political greed in Washington. Insist Democrats come to the table to solve the looming entitlement crisis. Republicans can shame the Democrats into negotiating, because no rational person can look at the system as currently constituted and say it's working well, for either the taxpayer or for the recipients.
Democrats should let Republicans streamline and modernize administration of existing entitlement programs, not cut benefits to recipients. Yes, even if streamlining means cutting unionized government jobs. Let's face it. Republicans are the party of market efficiency. It's what we do. So long as service to the customers is improved, Democrats should welcome the efficiency. Heck, 'Puter'd even agree to increase benefits to recipients in an amount equal to the money Republicans can save on administrative costs.
Republicans need to get real about entitlement programs. They are now part of the American fabric, and nothing is going to undo them, whether we like it or not. Republicans' current methods permit the Democrat-Media Complex to paint us (unfairly, in 'Puter's mind) as uncaring, heartless jerks. America can afford entitlement programs, provided they are efficient and properly targeted. Republicans must be part of the solution to the current problem.
'Puter has no hope any compromise on entitlement programs will happen in this election year, but compromise must happen, and it must happen soon. If Democrats and Republicans can't agree on common sense reforms in short order, it's the very people these entitlement programs are supposed to help who will be hurt the most as the programs collapse, which they will.
* Social justice in neither a social good, nor is it just. Discuss.

Always right, unless he isn't, the infallible Ghettoputer F. X. Gormogons claims to be an in-law of the Volgi, although no one really believes this.
'Puter carefully follows economic and financial trends, legal affairs, and serves as the Gormogons' financial and legal advisor. He successfully defended us against a lawsuit from a liquor distributor worth hundreds of thousands of dollars in unpaid deliveries of bootleg shandies.
The Geep has an IQ so high it is untestable and attempts to measure it have resulted in dangerously unstable results as well as injuries to researchers. Coincidentally, he publishes intelligence tests as a side gig.
His sarcasm is so highly developed it borders on the psychic, and he is often able to insult a person even before meeting them. 'Puter enjoys hunting small game with 000 slugs and punt guns, correcting homilies in real time at Mass, and undermining unions. 'Puter likes to wear a hockey mask and carry an axe into public campgrounds, where he bursts into people's tents and screams. As you might expect, he has been shot several times but remains completely undeterred.
He assures us that his obsessive fawning over news stories involving women teachers sleeping with young students is not Freudian in any way, although he admits something similar once happened to him. Uniquely, 'Puter is unable to speak, read, or write Russian, but he is able to sing it fluently.
Geep joined the order in the mid-1980s. He arrived at the Castle door with dozens of steamer trunks and an inarticulate hissing creature of astonishingly low intelligence he calls "Sleestak." Ghettoputer appears to make his wishes known to Sleestak, although no one is sure whether this is the result of complex sign language, expert body posture reading, or simply beating Sleestak with a rubber mallet.
'Puter suggests the Czar suck it.