Mailbag – Blasts from the Past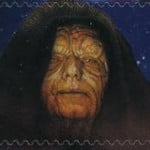 Operative SMC writes after a stint in deep cover:
Dr. J,
It's been a couple of years since I last wrote: kids can have that effect as I'm sure you know. Bill Vallicella (maverick philosopher) linked to his friend. I've attached the read by PDF too since you'll want to save this one in the archives.
Fantastic use of basic logical constructions to tease out the necessary logical conclusions of the same sex supporting camp of Obama.
Hope the lil' Jedi are enjoying all the snow.
Best, SMC
SMC, thanks for checking in. There has been no snow in New Atlantis of late. Most of what unloaded south of us missed us by 'that much' to quote Agent Smart. We enjoyed the freezing cold, but with delightfully dry roads that the Jedi and Bene Gesserit could be dropped off at their respective academies. Their government school compatriots, on the other hand, were given today off despite no apparent badness that couldn't have been handled by a 2 hour delay.
Dr. J. has loved the work of Bill Vallicella, especially the trope you linked to. As best as Dr. J. could tell, the President has been fine with same-sex marriage as long as it's been a significant issue, however it was not politically expedient for him to have an opinion other than that marriage is between a man and a woman. Joe Biden tripping over his tongue should not have been sufficient for him to 'evolve' on the issue as quickly as he did.
While Dr. J. is probably the most libertarian of the Gormogon fold, and has little problem with the civil union of two individuals of the same sex (most of his issues are of process), and less issue with various religious denominations wish to sanctify it if they so choose.
But he wishes that religious denominations are not discriminated against, or prosecuted on civil rights charges for not performing same sex marriages. Similarly, religious protections must be enforced for religious places of employ. Even then, there's a bit of cutting the baby in half that has to be done with regard to employee benefits. There is a Catholic doctrinal case both for and against extending employee benefits to the same sex spouse of an employee (treating others justly vs. endorsing scandal) in a state where same-sex marriage is recognized, depending on how one interprets canon law. Most of the issues in the Catechism of the Catholic Church revolve around rules about how one must conduct themselves as a Catholic, not about the conduct of their employees.
Fighting the employer mandate with regard to abortifacents, etc…is far more important an issue facing the American Catholic Church than adding your IT tech's state recognized same-sex spouse to the benefit rolls.
He is sure his fellow Gormogons will chime in as our opinions on this issue have a pretty broad range.
Dr. J.'s digressed far a field, and will come back in for the next letter.
Regarding your post,
The Retired Spook also writes in regarding Dr. J.'s post on the fragility of life.
Dr. J
My family physician is a D.O. (as opposed to an M.D.), and was a medic in the 75th Rangers during the Mogadishu Shuffle (as depicted on "Blackhawk Down".)
I think the most important lesson that he learned during his stint as a combat medic is the simple fact that "You ain't G-d!" As he says "you're gonna lose some that you should'nt lose, and you're gonna save some that you should, by all rights, be zipping into a body bag.
You do your best, you pray a lot, and you realize, that, in the end, we are all terminal. You just try to stall it as long as you can." We have kept your friend in our prayers and good thoughts,
Best wishes,
Retired Spook
Thank you for writing in as well, and thank you to your physician for his service. He makes excellent points. Dr. J.'s friend, and dog breeder passed away a week into January, from meningitis. It was very sad to his very wide field of friends, and his wonderful family. His memorial service is beautiful, and he left this Earth far too young. He was Dr. J.'s age, as a matter of fact. As a tribute to him, his favorite restaurant closed his table for the first Friday night after his passing. He dined there virtually every Friday. We reserved his table for Dr. J.'s birthday this past weekend as a way of remembering him. Just yesterday, Loki J. started ringing the bell on the door to be let outside and Dr. J. was saddened that he couldn't announce the milestone to his breeder. He knows, however, that the breeder is looking down on Lady and Loki J from above smiling, except when Dr. J. forgets to routinely brush their ears.