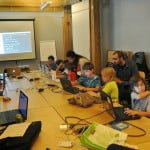 GorT spoke at his son's school's Career Day last week. After years of hiring (or trying) people in the computer science field and getting quite a broad set of experiences dealing with them, GorT had enough and decided that there are some things that need fixing. I'm going to address a few here and welcome comments/feedback.
Elementary education and STEM
Early careers in industry
Gender inequality
Elementary Education and STEM
Specifically, STEM isn't highlighted very well at the elementary school level – and really, I mean in that 5th to 8th grade age range. I'm sure there are some schools that do it very well, but in general I think science class is pretty basic and they reiterate over some common topics: the planets, geology, ecosystems, etc. There is hardly any technology-focused teaching – has your student been exposed to anything regarding what a computer is? what a program is? Engineering isn't touched until high school at best and even then, it is usually reserved for portions of some of the science classes and maybe an elective class. AN elective class. Math might be the most promising area of STEM – a number of changes are propagating for how mathematics is taught in elementary school. An approach that I think could be applied to the science curriculum.
I'm not advocating that we turn our elementary schools into some sort of pseudo-STEM vocational schools. No, it's important that our children get a broad foundation with solid skills in reading (all forms – for instruction, for analysis and for pleasure), writing and yes, science and mathematics. They should have exposure to the arts to include music and visual arts. My point is more within the realm of those foundational science and mathematics curricula, we need to rethink how and what to present to the students. The essential question, that really should trickle down from industry to the college-level and from there to the secondary and primary levels of our education system: what skills do people need today? For example, teaching about building circuits with vacuum tubes outside of providing it as a historical perspective, is not advancing our students.
In keeping with 'Puter's recent fixing posts, GorT will present how to fix each area. For elementary education:
Revamp elementary science curriculum to eliminate repetitive topic areas and add sections focused on computers, telecommunications and digital systems.
Increase the focus on analytical thinking skills and the scientific method – science fairs or similar project-based activities should be required at the middle school level (6th through 8th grade).
Include professional development requirements for teachers where people from industry come and give presentations on what they do, how they train employees and share areas of focus and needs.
Early careers in industry
Far too often, GorT runs into young professionals and their expectations are horribly misaligned with reality. Recent college graduates are not going to walk into a business and manage a team that brings in millions of dollars of annual revenue. I can respect youthful enthusiasm and I grasp that these recent graduates likely have a better handle on newer technology than I do.
Humility, though, is an under-emphasized trait. Having some when entering the workforce is a good thing. Understanding that you don't understand everything and others may be as smart or smarter, have had broader or different life experiences than you and they might have learned from experience what works and doesn't work. This is not to say that your opinion and different perspective isn't valuable. I have over 20 years of experience in my field and I'm still learning things from people. And I'm teaching / mentoring the less experienced hires so they can grow and learn as well.

Gender Inequality
Grace Hopper being promoted to Commodore (eventually
promoted to Rear Admiral) – a pioneer in the computer
field and a great role-model for young women.
There is a lot of hay being made recently about the gender inequality in STEM fields, particularly in computer science. This is largely being driven by a recent report that Barbara Ericson at Georgia Tech released in which she analyzed data from the College Board.
The simplistic view is to call the industry sexist. Yes, there are cases where there is sexism on the job. Horrible cases of intimidation, bullying and threats based on misguided reasons by idiots. However, that is not what has caused or is causing the wide disparity in male to female population within the field. Let's walk through some numbers:
Currently, only about 25-27% of the computer industry workforce are women. Backing up, sixty percent of undergraduate degrees are awarded to women but only 20% of computer science related degrees are awarded to women. Let's back up a bit more. 18% of the AP Computer Science exam takers in 2013 were female.
When you look at career considerations by high school females, the interest in STEM fields is smaller than their counterparts and when you narrow in on the computer science area it is even smaller. Ericson said that emphasizing the way programming can be used to help people is an effective way to turn girls onto the subject. "Girls have been socialized into believing they need to be helpers," she said. So her message to girls is "Hey, you can create apps to use in emergencies to help people. You can do all sorts of cool things. Computer science has wonderful potential to help people."
"It's already too late," Paul Graham, founder of the tech entrepreneur boot camp Y Combinator, said last month in a controversial interview. "What we should be doing is somehow changing the middle school computer science curriculum or something like that."
Some psychologists believe that girls believe that their abilities are innate and unchangeable whereas boys believe they can develop their abilities through practice and effort. It is precisely that mentality that we need to crush.
Some colleges are trying to address this by having a different approach to the field.
GorT, in his career day talk, specifically addressed the young women in the audience to encourage them to tackle this field and make a difference. I don't care what field in STEM they choose, but don't discount it for any reason. There is no reason why they can't be a computer programmer – and in some ways, I'd argue that they might be better as women tend to be more creative than men.
But don't buy into setting quotas or penalizing or trashing companies because they don't employ enough women in the field. I can tell you first-hand that is the wrong perspective. We need to encourage it at an early age before their mindsets are biased against the fields by societal forces.
On a side note, I hope our readers noted the GoldieBlox ad during the Superbowl.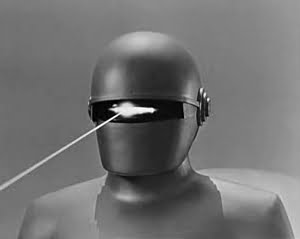 GorT is an eight-foot-tall robot from the 51ˢᵗ Century who routinely time-travels to steal expensive technology from the future and return it to the past for retroinvention. The profits from this pay all the Gormogons' bills, including subsidizing this website. Some of the products he has introduced from the future include oven mitts, the Guinness widget, Oxy-Clean, and Dr. Pepper. Due to his immense cybernetic brain, GorT is able to produce a post in 0.023 seconds and research it in even less time. Only 'Puter spends less time on research. GorT speaks entirely in zeros and ones, but occasionally throws in a ڭ to annoy the Volgi. He is a massive proponent of science, technology, and energy development, and enjoys nothing more than taking the Czar's more interesting scientific theories, going into the past, publishing them as his own, and then returning to take credit for them. He is the only Gormogon who is capable of doing math. Possessed of incredible strength, he understands the awesome responsibility that follows and only uses it to hurt people.