Retired Spook Sampler Platter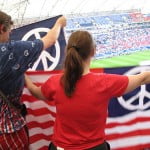 The Retired Spook writes in to follow up on some recent items:
Please convey my thanks to Operative BJ for his insightful analysis of the Gates memoir. Although we disagree on a few particulars, he covers the same ground that I did, only much more thoroughly (and with better writing).

Personally, I think Gates was a gutless bastard who covered his ass while protecting his job. He has no more regard for the men and women in uniform than Obama does. If he did, he would have said something, rather than cower down like a whipped puppy while his boss crapped on the ones protecting him.

I may buy a copy of his book, but only after it goes to the "remainders" table, and while I won't read it, it will make a good 200-yard target for some load workups this summer.
That seems a bit extreme: grab a copy, read most of it, and then look for any criticism or analysis to support or deny the claims therein. This is what the Czar does; there are definite benefits to reading primary sources, but reading reactions and commentary about it generally will provide a more rounded appreciation of the event.
For example, the Czar read LBJ's memoirs, and it was interesting to see Johnson justify some of the worst actions committed by a President on the taxpayers of this country. LBJ was, for whatever reason, obsessed with a fear of crushing poverty having seen so much of it. He really appears to have thought that the War on Poverty would be short-lived and be of little cost in the long run. That hardly justifies the reality that happened, but seeing his arguments is a whole lot more rewarding that the Czar reptitively bashing him while wondering what the hell he was thinking. And Johnson's assessments of the Vietnam War! Oy!
Has the Superbowl gone to pot? Now that San Fran and New England has been weeded out, the fans of either Seattle or Denver will see the Superbowl hopes go up in smoke. In case it wasn't obvious, these are all references to marijuana. Which is a drug used by paranoid Peter Pans who find simply not snacking an insurmountable challenge without help.
So buy Gates's book, but don't shoot it: read it.
In light of our recent discussion of the Chinese desire to replace the dollar with the yuan, perhaps this [Forbes] article [on an impending Chinese default] will shed some light on the antics of our inscrutable brothers in the Celestial Kingdom.

As I've noted, I'm not a civil affairs type spook, but this sounds really bad for someone.
Well, the Czar reads that as one more reason the world economy (pace MSM, it involves more than the US and China) is not even close to taking the yuan seriously as a reserve currency.
So, it's gonna be Denver and Seattle in the Superbowl. Is this going to be known as "The Aging Hippie Bowl?"

Just curious. Wanted to know how to mark it in the archives here at Rancho Imperfecto.
For those that missed the Mandarin's on-the-mark tweet this morning:
MN: Don't know who will win the SEA-DEN SuperBowl, but I'm betting the Doritos commercials will be popular.

— The Gormogons (@Gormogons) January 20, 2014

Божію Поспѣшествующею Милостію Мы, Дима Грозный Императоръ и Самодержецъ Всероссiйскiй, цѣсарь Московскiй. The Czar was born in the steppes of Russia in 1267, and was cheated out of total control of all Russia upon the death of Boris Mikhailovich, who replaced Alexander Yaroslav Nevsky in 1263. However, in 1283, our Czar was passed over due to a clerical error and the rule of all Russia went to his second cousin Daniil (Даниил Александрович), whom Czar still resents. As a half-hearted apology, the Czar was awarded control over Muscovy, inconveniently located 5,000 miles away just outside Chicago. He now spends his time seething about this and writing about other stuff that bothers him.