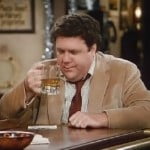 No, not that Norm. Everyone knows his name.
When will the madness end?
There is an article on Yahoo Finance today citing Larry Summers' and Paul Krugman's assertions that the US economy isn't slow to recover, it's in a "permanent slump". They define this as a state where high unemployment and slow growth are the norm.
GorT almost blew a gasket. We have people trying to change science to "post-normal science" where facts are uncertain and now economists defining slow recoveries as "permanent slumps" due to "inadequate demand". Let's track through some of the article:
In other words, the main engines of economic spending and growth — consumers, companies, and the government — aren't spending as much as they could.

Krugman highlights one reason for inadequate demand — a slowdown in population growth. Each new American creates both spending power and productive capacity, so the rate of population growth affects the growth rate of the economy. As Krugman points out, population growth has slowed in recent years, in part because of the country's immigration policies.
Ok, first, we have a growing number of people not in the workforce. These people are not part of the productive capacity of the economy. This is without changes to immigration policies. If immigration was eased in some way, these numbers would likely worsen. Second, there has been social changes driving the average American woman gives birth to 1.88 children during her lifetime. This is below the 2.1 average needed for generation-over-generation replacement. But it isn't en vogue to point that out, so Mr. Krugman will point at immigration issues. Third, increasing the population without a corresponding growth in job opportunities increases the burden on the economy. To a certain degree, this last point does agree with Krugman's insufficient demand issue as demand will drive job growth but I'll get to this later.
Another reason for slack demand is that American consumers, who account for about 70% of the spending in the economy, are now reducing the amount they borrow instead of increasing it as they did for the three decades leading up to the financial crisis.
Think about that again: American consumers are reducing the amount they borrow (read: the amount of debt they create for themselves) instead of increasing it as was happening leading up to the financial crisis. One can blame evil banks and lending organizations or even, and more accurately, governmental interference in the lending marketplace starting with the CRA, but it really came down to an over-extension of debt. Now, we as a whole are being more fiscally sound in our borrowing practices.
The answer, Krugman and Summers suggest, is to somehow persuade consumers, businesses, and the government to start spending more aggressively.
Right, because that helped in the early 2000's. Let me break that apart a bit. Consumers don't want to spend more aggressively right now because the country's economic future is uncertain. Jobs are not as stable as they once were, prices for gas are high, returns on safer investments are down (what's your interest rate?), and they saw what happened to their friends and neighbors who entered more risky lending scenarios for homes. Furthermore, how much is their healthcare insurance going to cost next year? Can you answer that? Businesses are being conservative for similar reasons – get solid footing, get lean and more productive with the people we have, avoid increasing debt, and trry and guess what's coming next from the government. The government can't spend more aggressively – it is already borrowing over 46% of its expenditures.
Redefining a problem into a "new normal" doesn't make it any less of a problem. In fact, all it is doing is drawing attention to the fact that you'd like to avoid the problem and sweep it away. By not focusing on this issue and confronting it head-on, liberals like Krugman aren't helping. It's time they got out of the way, shut up, and start bagging groceries for a living instead of spouting off this kind of nonsense.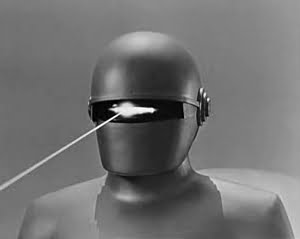 GorT is an eight-foot-tall robot from the 51ˢᵗ Century who routinely time-travels to steal expensive technology from the future and return it to the past for retroinvention. The profits from this pay all the Gormogons' bills, including subsidizing this website. Some of the products he has introduced from the future include oven mitts, the Guinness widget, Oxy-Clean, and Dr. Pepper. Due to his immense cybernetic brain, GorT is able to produce a post in 0.023 seconds and research it in even less time. Only 'Puter spends less time on research. GorT speaks entirely in zeros and ones, but occasionally throws in a ڭ to annoy the Volgi. He is a massive proponent of science, technology, and energy development, and enjoys nothing more than taking the Czar's more interesting scientific theories, going into the past, publishing them as his own, and then returning to take credit for them. He is the only Gormogon who is capable of doing math. Possessed of incredible strength, he understands the awesome responsibility that follows and only uses it to hurt people.