Guest Writer: Grandfather's Day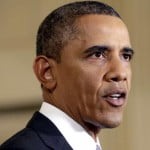 Our guest writer today is no less a celebrity than JAB, who writes to you from the Doublewide.
&#147'The gentle but powerful influence of laws and manners had gradually cemented the union of the provinces. Their peaceful inhabitants enjoyed and abused the advantages of wealth and luxury. The image of a free constitution was preserved with decent reverence: the Roman senate appeared to possess the sovereign authority, and devolved on the emperors all the executive powers of government. During a happy period of more than fourscore years, the public administration was conducted by the virtue and abilities of Nerva, Trajan, Hadrian, and the two Antonines. It is the design of this, and of the two succeeding chapters, to describe the prosperous condition of their empire; and after wards, from the death of Marcus Antoninus, to deduce the most important circumstances of its decline and fall; a revolution which will ever be remembered, and is still felt by the nations of the earth." —Edward Gibbon
When I awoke this morning, I had no idea that the President of these United States would, by executive fiat, enact a new holiday for the everlasting enjoyment of all us unwashed groundlings, yea even we who stand with rotten tomatoes in hand, we surly ones surely been the recipients of the magnanimity and beneficence of our Great Leader.
What churlish knave amongst us could possibly object to this new holiday, honoring as it does our esteemed and reverend grandfathers? Seems like perfect idea to me, and what better to toast it with than an eponymous quaff of Old Grand-Dad?
Wait, wait, just a cotton-picking minute. What's that noise coming from that thar TV??? He's not enacting a holiday, is he? He's sounding a bit more peevish than normal, what with all the talk of websites, insurance and numbers and whatnot. Wow. This is not what I thought, it's a press conference designed to insult and annoy us.
How does one begin to count the ways?
Who are all those millions of "folks" who have gotten cancellation letters? Seems to me that they were people who were responsibly and prudently taking care to have medical insurance of a type that suited them. And they were paying the bills all by themselves. But since Obamacare needs their participation [read MONEY] in order to succeed, then these groundlings are just too irresponsible and dumb to be left to their own devices. Those complaining are formerly-insured-but-too-dumb-to-join-my-exchange [FIBTDTJME]*. If only they'd check out my glorious exchange, then "…they'd be pleasantly surprised." Oh, and he's going to continue to remind even those who want to keep those piece-of-#%*@ plans, that they should "shop around." Because if there's one thing Americans won't do without government prodding, it would be go shopping. Those malls with halls decked with boughs of holly? Amazon? Whatever.
He somehow managed to make the entire Obamacare debacle look even more incompetent and poorly thought out. Who'd a thunk that would be possible, right? But with statements like "We're discovering that insurance is complicated to buy…and some people need more help…and handholding…." he seems to indicated that, despite 4 +/- years, they never bothered to actually discover out how the basic purchase process works. Now he wants to get together some focus-groups like Arne Duncan did a few years ago? Now he wants talk to "a whole lot of folks" to find out how to make things easier? Day late for the focus-group, dude.
Obama doubled-down. Obamacare is GREAT. Wonderful. Like totally. Who you gonna believe, me or your lying eyes? Yeah, the roll-out/web-site/whatchamathing was somewhat less than awesome and "I am not happy…." But there is absolutely NOTHING wrong with the law. "I will not walk away from a law that [led the cost of medical care] to grow at its lowest rate in many years." That's a quote that will look great on a t-shirt. If there's nothing wrong with the law, why are you having this big press conference complete with TV cameras and reporters????
Like the Communist Politburo, he thinks he can command the economy. A former professor of law thinks the President can command commerce. I know I shouldn't be surpised, but—Yikes. For if your are one of those formerly-insured-but-too-dumb-to-join-my-exchange [FIBTDTJME]*, he himself is going to require those dastardly insurance companies to:

Inform you that there might be something better/cheaper/faster/stronger out there. That's kinda like requiring a used car salesman to tell you that the car lot across town might have a low-milage Ferrari available for just $100 down.
Inform you that your newly-regrandfathered policy really is a piece-of-#%*@ plan.
There is one person who I believe will clearly benefit financially from today's press conference, and that would be Major Garrett's accountant and/or tax attorney. Because after being the 2nd reporter called upon, Garrett had the bad manners to actually ask a couple of tough questions. I'm sure that the IRS is already on the case, and Garrett's accountant and/or tax attorney will have a whole LOT more billable hours in the very near future.
What a fiasco.
* formerly-insured-but-too-dumb-to-join-my-exchange [FIBTDTJME]—it's over-long and not elegant, but just like Obamacare

Божію Поспѣшествующею Милостію Мы, Дима Грозный Императоръ и Самодержецъ Всероссiйскiй, цѣсарь Московскiй. The Czar was born in the steppes of Russia in 1267, and was cheated out of total control of all Russia upon the death of Boris Mikhailovich, who replaced Alexander Yaroslav Nevsky in 1263. However, in 1283, our Czar was passed over due to a clerical error and the rule of all Russia went to his second cousin Daniil (Даниил Александрович), whom Czar still resents. As a half-hearted apology, the Czar was awarded control over Muscovy, inconveniently located 5,000 miles away just outside Chicago. He now spends his time seething about this and writing about other stuff that bothers him.