Your Guide to the Shutdown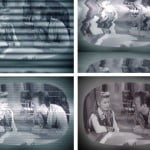 Conservatives like you tend to understand little of any substance, and as a result, you may be confused over why this shutdown is such a terrible thing. In your ignorance, you blissfully think that that life goes on without the benefit of fringe operations like the Smithsonian or the under-assistant deputy assistant to the under-assistant secretary being unable to have his Blackberry expensed until later this month. But then again, it was despicable Republicans like you who tricked the President into refusing to negotiate.
As a result, the Czar has prepared this guide to the government shutdown. So effective today, October 1, 2013:
| | |
| --- | --- |
| | All television and radio will shut down with the exception of one or perhaps two crystal radio set renegade television stations. If you get anything on your television at all, it will be an illegal broadcast of Leave it to Beaver. Probably in Spanish. |
| | With the government shutdown, the CDC will be closed and doctors will be forced to watch in horror as diseases—even those already completely eradicated, like the Staggers—come back full force and wipe out most of the population. |
| | As 'Puter noted yesterday, all FDA inspections will stop and food and beverage producers will immediately stuff poison into their products to kill everyone in order to make an extra $1.63 this week. Your meat is now lethal. Fight back! Beat it down! |
| | Well, the Internet has completely shut down. Did you know that it takes one computer to fail to bring down the entire Internet? It's true! Jason read it on the Kos, he thinks. Anyway, it's all because the Republicans cut funding for infrastructure in the stimulus. That's why your internet is so slow sometimes. Anyway, today it's down. You will have to read this website written out longhand. In pencil. |
| | GorTechie may have to work from home a couple days this week. On the plus side, he can finally have the dish guys install that NFL HD chip directly into his head. Except that, with the shut down, there is no football anymore, either. Get it, conservatives? That's why they call it the Nationalized Football League. |
| | And of course your precious military is completely at a stand still. Anybody, like, say, France, could walk over with a couple dozen guys and take over the entire country. And since you cannot buy guns and ammunition during the shutdown—because there's no way to record your name and address in the secret national database—you gun clingers have no way to defend yourselves. |

Божію Поспѣшествующею Милостію Мы, Дима Грозный Императоръ и Самодержецъ Всероссiйскiй, цѣсарь Московскiй. The Czar was born in the steppes of Russia in 1267, and was cheated out of total control of all Russia upon the death of Boris Mikhailovich, who replaced Alexander Yaroslav Nevsky in 1263. However, in 1283, our Czar was passed over due to a clerical error and the rule of all Russia went to his second cousin Daniil (Даниил Александрович), whom Czar still resents. As a half-hearted apology, the Czar was awarded control over Muscovy, inconveniently located 5,000 miles away just outside Chicago. He now spends his time seething about this and writing about other stuff that bothers him.