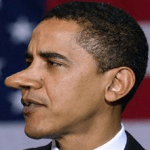 GorT is on a business trip to New York City but after reading the USA Today McNews that I get each day at my hotel room door and some of the left-leaning tripe that came out in a discussion session yesterday, I felt compelled to address a few concerns.
First, at what point do we at least start questioning everything that this administration puts out and begin leaning towards disbelieving everything. Case in point, consider the following quotes:
I know a lot of Americans who are satisfied with their health care right now are wondering what reform would mean for them, so let me be clear: If you like your doctor or health care provider, you can keep them. If you like your health care plan, you can keep that too. – President Obama, July 15, 2009

When I say if you have your plan and you like it, or you have a doctor and you like your doctor, that you don't have to change plans, what I'm saying is the government is not going to make you change plans under health reform. – President Obama, Town Hall meeting, August 11, 2009

If you already have health insurance through your job — and because many of you are members of unions, you do — nothing in this plan will require you or your employer to change your coverage or your doctor. Let me repeat: Nothing in this plan will require you to change your coverage or your doctor. – President Obama, Address to the AFL-CIO, September 15, 2009
Now it has come to light that not only are all of those statements (any many more like it including Nancy Pelosi's congressional site which states much of the same) false, it appears that the Obama Administration knew that changes for individual plan holders would likely change. Not only that but the Department of Health & Human Services wrote regulations adjusting the law that narrowed a provision that would allow plans in place as of March 23, 2010 to be grandfathered. In regulations that came out in the July 2010 timeframe, there is this little tidbit: "the percentage of individual market policies losing grandfather status in a given year exceeds the 40 to 67 percent range."
A White House spokeswoman stated, "Nothing in the Affordable Care Act forces people out of their health plans: The law allows plans that covered people at the time the law was enacted to continue to offer that same coverage to the same enrollees – nothing has changed and that coverage can continue into 2014." Again, patently false. NBC News released this report which includes the following opening:
Four sources deeply involved in the Affordable Care Act tell NBC NEWS that 50 to 75 percent of the 14 million consumers who buy their insurance individually can expect to receive a "cancellation" letter or the equivalent over the next year because their existing policies don't meet the standards mandated by the new health care law. One expert predicts that number could reach as high as 80 percent. And all say that many of those forced to buy pricier new policies will experience "sticker shock."
Second, consider for a moment that health care coverage is not a Constitutionally defined "right" or privilege of being an American. Some derive it from the "life, liberty, and pursuit of happiness" clause from the Declaration of Independence but that document doesn't outline the form and function of the federal government. Even so, a right that is core to how our country exists and operates is the one to vote. Consider, then, the letter to the editor of the WSJ from Pete Hetherington of Houston, TX:
How is it that those who claim that it's too difficult for poor citizens to get an ID to vote expect the same people to successfully negotiate the labyrinthine ObamaCare website?
Hmmm, good point, Pete. Let's look at the costs for a moment – I'll use my home state of Maryland. It's quite a blue state so there should be no bias against policies. The cost of getting a state-issued identification includes:
bringing documents that you have to a Motor Vehicle Administration site (a number exist in each county) – let's say you use public transportation and it costs you $10. This is likely a high estimate, especially if you're a senior citizen where you get discounts.
If you are under 18, the card itself costs $18 and 18-65 is $24. Older that 65 is Free and if you are disabled, it's free.
The cost of getting a plan under the PP-ACA:
If you have your own internet access ($20 per month) and computer (let's say a $600 computer), then you might be able to log onto the site and register. Some of the lower end plans run $50 per month supposedly.
If you don't and you're one of the dire poor that often get pointed out in the case against state issued IDs, then maybe you don't have a PC and internet access at home. So a public transit ride ot the local library (about the same as the ride to the MVA) – $10.
So if you are older than 65, it might actually cost you more to get a new Healthcare plan through the government than a state issued ID. But at the root of Mr. Hetherington's letter is why do we allow the same people that argue the ease and benefit of government mandated health care insurance argue against having a state issued identification for voting purposes? The government collects less information for an identification than for health insurance.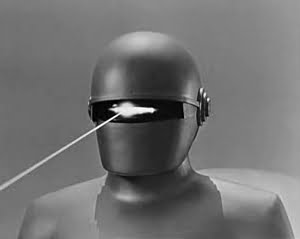 GorT is an eight-foot-tall robot from the 51ˢᵗ Century who routinely time-travels to steal expensive technology from the future and return it to the past for retroinvention. The profits from this pay all the Gormogons' bills, including subsidizing this website. Some of the products he has introduced from the future include oven mitts, the Guinness widget, Oxy-Clean, and Dr. Pepper. Due to his immense cybernetic brain, GorT is able to produce a post in 0.023 seconds and research it in even less time. Only 'Puter spends less time on research. GorT speaks entirely in zeros and ones, but occasionally throws in a ڭ to annoy the Volgi. He is a massive proponent of science, technology, and energy development, and enjoys nothing more than taking the Czar's more interesting scientific theories, going into the past, publishing them as his own, and then returning to take credit for them. He is the only Gormogon who is capable of doing math. Possessed of incredible strength, he understands the awesome responsibility that follows and only uses it to hurt people.