STEM – . Bene Gesserit Style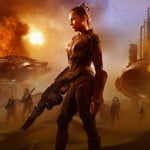 Gentle Readers,
Dr. J. hopes you will forgive his lack of posts of late. He has been on the inpatient ICU and consult services and balancing that with a number of parental obligations at the Jedi Academy and Bene Gesserit Chapterhouse.
One of these obligations took place Saturday night. The Chapterhouse held a STEM (Science, Technology, Engineering and Math) night for the novices. Dr. J. took the Lil Resident to the event where he found about 12-15 stations set up, including a pre- and post-survey of the different things engineers do.
Without STEM there can be no particle weapons or no-ships.
The event was sponsored by a local IT company in partnership with the Chapterhouse. About 1/3 of the guides were employees of the IT company, 1/3 were teachers from the Chapterhouse and 1/3 were high school students from the Chapterhouse. Dr. J. took delight with the enthusiasm that the IT employees brought, as they saw this as inspiring the next generation of employees. The teachers, were their usual fabulous, and he was appreciative that they gave up a Saturday night to spend 90 minutes with their charges. He was most impressed with the high school students who relished their role as mentors and big sisters to the novices.
A majority of the stations were '5 minute' experiential activities, one was a simple as a Duplo lego resting on gravel, broken slate, and sand and the student was to determine which foundation was the best for building on, a second was to use various materials to create soundproof insulation for a pill bottle, a third was to make alterations on a street map in order to improve flow of traffic at a 'five points' intersection.
The more time intensive, and fun activities included using Dixie cups (up to 21) to create a device to mix hot cocoa mix with water in order to make hot cocoa without touching the cups when one put the water in. The ultimate solution essentially mimics a Keurig coffee machine. Most of the cups provide the scaffold, but one cup with pinholes had sweetener, a second above it had pinholes and cocoa and one poured the water in the top and gravity pulled dissolved cocoa and sweetener into the drinking cup. There was time set aside for each girl to build a device and re-evaluate where it did not work, and then re-design a better model, emphasizing the iterative process of engineering.
A second time intensive activity was a version of 'Battleship' where one person built a Lego structure using 12 distinct Legos and then had to verbally tell the partner how to build the same thing without showing her what he built and without seeing what she was doing.
Lil Resident smacked Dr. J. when he showed her his Moebius Strip
A third activity asked the student to use tape, paper clips, plastic utensils, rubber bands and tongue depressors to build a device that could pick up a cotton ball, and also smaller objects. The Lil Resident's solution was quite impressive with the the dual-use of paperclip to both open and close the device and by slide up and down the handle, increase or decrease the degree of opening.
The Lil Resident's Cotton Ball Grabber
Dr. J.'s favorite activity was an exercise in engineering and economics. The student was asked to mine chocolate chips from chocolate chip cookies using toothpicks, paperclips and a number of other tools in 10 minutes. One received $1000 per chocolate chip, $100 per chip fragment, but was penalized $1000 per fragment the cookie was broken up to, up to $5,000. Dr. J. participated in this activity, generating $12,000 in gross revenue, with $2000 in environmental cleanup because his cookie broke in to two pieces, netting $10,000. The Lil Resident generated $22,000 isolating virtually every chip in the cookie, leaving only dust behind. After paying her $5,000 environmental fee, she netted $17,000. The lesson she and Dr. J. took from this is that, perhaps strip-mining isn't so bad, after all.
Lil Resident was taking calls from Halliburton after this performance.
The best aspect of the evening was seeing how much the Lil Resident and her fellow novices enjoyed the activities and each other's company. As the parents were asked not to help (though Dr. J. was allowed to mine for chocolate chips independently from the Lil Resident) it afforded the parents to get to know each other, as all of our daughters are new to the Chapterhouse. The whole goal for the evening was for the girls to have fun engaging in exercises in STEM, and to that degree it overwhelmingly succeeded.