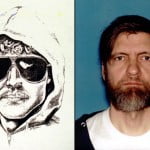 Mark Spahn of West Seneca, NY, is one of our favorite correspondents. It is important to know that this is a cover, because he is technically closer to Lackawanna than he is to the geospatial center of West Seneca.
Just kidding. But he does sniff a good story out of this:
Here is an interesting read about how government procurement tends to fail. But let's consider some side-issues…

(1) Take a look at the HealthCare.gov logo displayed on that page.

What in the world does it mean? Do you have an interpretation for this artwork? What do each of the three circles represent?

In the circle at the left, what are the objects below the outline of a man and a woman? In the middle, is that supposed to be an analog clock? The minute hand seems to be pointing to 7.5 minutes after the hour, but the hour hand is pointing to exactly 9. How can that be? And what do the three objects in the circle at the right represent? They look like a tray with a checkmark-decorated cake, a crayon, and a steno notebook with wire binding at the top. What does it all mean?

Ted, the Montana hermit, who has had no luck using his iPhone 5 to register for the exchange.

(2) In all the commentary about Obamacare, I have seen nothing about the fate of people who do not have a computer, do not have a phone, and do not use electricity (e.g., some Mennonites). And what happens to a mendicant who has no income to pay the fine for failing to buy insurance? Does such a person go to jail? For how many years? I am thinking of people like the Montana hermit.

— Mark Spahn (West Seneca, NY)
Well, here goes. The left circle has a man and woman (both white in color, you should note) over toe tags, the kind they put on deceased people when a hospital accidentally gives them 300cc of strychnine instead of 30cc of starch.
The second circle contains a clock that is clearly broken. This likely represents the perpetual please-wait-for-nothing cursor that greeted millions of Americans when they clicked on the "Show my my skyrocketed premium estimate" button.
The third circle shows a computer, a pencil, and a piece of paper, the latter two being the faster way to get insurance.
On your second question, there is no doubt that strict libertarians who prefer to live entirely off the grid are now wanted criminals for defying the IRS. This is the problem with Obamacare: there is no practical opt out policy for anyone. You cannot even pay cash for healthcare: you need insurance, and you need to buy it through limited channels. So yeah: Mr. Montana is going to be a criminal.

Божію Поспѣшествующею Милостію Мы, Дима Грозный Императоръ и Самодержецъ Всероссiйскiй, цѣсарь Московскiй. The Czar was born in the steppes of Russia in 1267, and was cheated out of total control of all Russia upon the death of Boris Mikhailovich, who replaced Alexander Yaroslav Nevsky in 1263. However, in 1283, our Czar was passed over due to a clerical error and the rule of all Russia went to his second cousin Daniil (Даниил Александрович), whom Czar still resents. As a half-hearted apology, the Czar was awarded control over Muscovy, inconveniently located 5,000 miles away just outside Chicago. He now spends his time seething about this and writing about other stuff that bothers him.