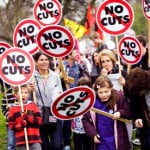 Word got out yesterday that the Obama administration thought it would be funny to endanger the lives of kidnapped children. There simply is no easier way to describe it.
So the next time liberals cry that something is For the Children, tell them to pound sand. You remember when it really mattered, they shut down the AMBER webpage. That isn't some Harry Reid out-of-context quote, or some aberrant doctor in Philadelphia butchering babies. This was something they factually did for no other reason than to screw with kids in immediate danger. Liberals have now lost another key argument.
As you are aware, the United States uses a program to report and coordinate on all cases of missing children, called the AMBER alert program. Run in combination and through cooperation of law enforcement, broadcast media, and the telecommunications industries, a report of a kidnapped child can be sent to millions of Americans at once, via television, radio, the internet, and cell phones. The AMBER alert program is not run by the federal government. It is still operational.
Unfortunately, one of the main reporting tools, the AMBER alert page on the Department of Justice website, is run by the government. All attempts to access this page are immediately redirected to a sparse page notifying you that the site is down due to the government shutdown.
This is low, even for Democrats who also think it is amusing to spend millions of dollars we don't have shutting down open air monuments to veterans, blocking traffic so that visitors cannot photograph Mount Rushmore from a roadway, and closing down privately owned concessions on federal lands. These latter examples are basic political assholery.
Shutting down the AMBER site is simply endangering the public. A kidnapped child, the Obama administration believes, is nonessential. Of course, the American Indian and Alaska Natvbe Affairs page is still operational. So is the Center for Faith Based & Neighborhood Partnerships (FBNP) page. In fact, most of the DOJ website is still up.
Let us point you now to this tweet, sent to us from LtC(r) Dan:
In 2014, I imagine most Independents (like me) will remember Obama's spiteful, vindictive barricades and cones.

— Roger von Oech (@RogervonOech) October 6, 2013
Amen.
If you need to read up or report on missing children, you can access the AMBER program by clicking here.
UPDATED: As of Monday morning, your dread and awful Czar so terrified the administration that they restored the website to full functionality. You are welcome.

Божію Поспѣшествующею Милостію Мы, Дима Грозный Императоръ и Самодержецъ Всероссiйскiй, цѣсарь Московскiй. The Czar was born in the steppes of Russia in 1267, and was cheated out of total control of all Russia upon the death of Boris Mikhailovich, who replaced Alexander Yaroslav Nevsky in 1263. However, in 1283, our Czar was passed over due to a clerical error and the rule of all Russia went to his second cousin Daniil (Даниил Александрович), whom Czar still resents. As a half-hearted apology, the Czar was awarded control over Muscovy, inconveniently located 5,000 miles away just outside Chicago. He now spends his time seething about this and writing about other stuff that bothers him.