Parish announcements in Hell. Or…Cleveland.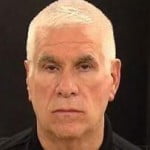 A Friend of the Gormogons, S.J., writes:
For this scumbag. ℟. Oremus.
"We would like to thank everyone who contributed to last weekend's bake sale to benefit our Seniors Club.

"Also, our pastor Father Jim was arrested Friday for soliciting a law enforcement officer while HIV positive and masturbating in his vehicle while in the possession of three sex devices and an intoxicant, so our Scouts Communion Breakfast scheduled for this Tuesday will be postponed until after his plea hearing.

"Also, please be sure to take home a bulletin because it includes a very important insert on Responsible Stewardship. Thank you."

Don't ask impertinent questions like that jackass Adept Lu.