5 Signs You Might Be Dying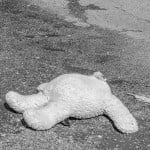 Are you at risk for immediate death? You could be, and you might not even know. Most doctors agree that dying is the single leading cause of fatalities in the US right now. Take our helpful quiz and assess your own risk.
| | |
| --- | --- |
| | Have you been decapitated? Experts agree that the human neck has a lot of important anatomy, including the spinal cord, cervical vertebrae, arteries, veins, and ultimately your breathing tubes. But most of us fail to realize that without your head, you cannot eat. As a result, malnutrition and starvation are possible. |
| | Do you feel an intense, burning, tingling sensation while touching a live wire? It is probable you are being electrocuted. As it turns out, you can be killed by even very small amounts of amperage. "Your body is basically like a battery," says Dr. Rhoassi Mantefiore of the Calgary Health Institute. "Being electrocuted is like throwing a battery into the fire." |
| | If, as you read this, you find yourself plummeting from the sky without any means of a gentle stop at the ground, you pose a very good risk of being smashed into pieces on the hard ground. "Falls are the most leading cause of hitting the ground," explains Dr. Rhoassi Mantefiore of the Benedictine School of Medicine in Westchester, NY. And many falls can kill: hitting the ground from as little as 86 meters up can prove fatal. |
| | Copulating with a detonating nuclear explosive is nearly always fatal. Whatever one's peculiar sexual interests, chose your fetish wisely. "I do not know why anyone would even consider something so obviously and instantly fatal," suggests Dr. Jennifer Whampasta of the Calgary Health Institute. "I'm also not clear anyone has actually ever done this." |
| | Most of us enjoy swimming in water, and nearly all of us have capsized our own fishing boats while drinking on the high seas, but a little-known cause of death is being crushed by intense water pressure. If you are opening the storm window on your submarine or stepping out of a capsule at the bottom of the Marianas Trench, you should realize this very likely will result in your being crushed into red goo in under a second. "Certainly we think of water as something pleasurable, and potentially necessary for life," explains Dr. Rhoassi Mantefiore of the Ford Heights Community Playhouse Theatre, "But if you find yourself deep, deep in the ocean, you will find water quite destructive to your cellular integrity." |

Божію Поспѣшествующею Милостію Мы, Дима Грозный Императоръ и Самодержецъ Всероссiйскiй, цѣсарь Московскiй. The Czar was born in the steppes of Russia in 1267, and was cheated out of total control of all Russia upon the death of Boris Mikhailovich, who replaced Alexander Yaroslav Nevsky in 1263. However, in 1283, our Czar was passed over due to a clerical error and the rule of all Russia went to his second cousin Daniil (Даниил Александрович), whom Czar still resents. As a half-hearted apology, the Czar was awarded control over Muscovy, inconveniently located 5,000 miles away just outside Chicago. He now spends his time seething about this and writing about other stuff that bothers him.