Ssh! Don't Tell @MbernadetteE or @BrianGriffiths!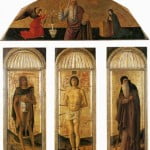 This post is to be a surprise for @MbernadetteE, so for goodness' sake, don't tell her about it. But the Gormogons have elected to each purchase her a present for her and @BrianGriffiths in celebration of their engagement and, one presumes, eventual marriage. You never know about the latter; it will depend on how Irish Brian is. Some of those engagements last decades or more. Why, the Czar knows an Irishman—named Brian, but not Griffiths—who got engaged at age 12 and is now in his early 50s and still hasn't manned up and married the girl. That's what we're talking about.
Anyway, this brings up another pet peeve of the Czar. When one is engaged, one refers to oneself as a fiancé if one is male, and a fianceé is one is female. The Czar has seen every variation on this. Two es if female, one if male. One is quite certain the erudite couple in question know this, so treat this was a warning to you, the reader. We will not go through this again.
Oh, and "finace" is always wrong.
We were just talking about something. Yes, gifts! Just so none of you out there accidentally purchase the same things we did, we thought we would list out what each of us purchased the lucky couple. These are really good choices because they really reflect the respective gift-giver's good tastes.
| | |
| --- | --- |
| | 孔夫子, the Œcumenical Volgi (The Notorious ŒV) got them a 15th Century triptych showing events in the life of St. William Moritius, who wandered around in a sack cloth, was accidentally martyred when he passed by an archery school just as the instructor ordered the students to fire at will, and spent his dead years as a fully clothed ZZ Top roadie. |
| | Mandarin, ever the thinker, went out and purchased brand new, velveteen palanquin cover for them. He even volunteered to help Brian install it it, because he assumes Brian might be stymied by putting a crimson drop cover on a rectangular box. Mandy's like that. |
| | Ghettoputer outdid himself by getting them a broken dish he found in the garbage and some blueberries left on the counter. Yes, he really outdid himself compared to what he purchased the Czar at our wedding. |
| | And speaking of Your Czar we obtained for them a highly desirable female camel, seen here going out for her walk in Leng. We specifically have not named her (that will be the happy couple's job), but she is easily worth thousands of dinars. |
| | GorTechie knows that newlywed couples often need all sorts of everyday stuff because the old single-living-apartment-style appliances won't cut it when you are a pair. So he went out and got them a hemispherical Wankel rotary digital resonator. That should liven up those otherwise dreary Thursday evenings. Good call, GorT! |
| | Dr. J. got them a decent pair of crystal candlesticks Marie wanted. Look nice. Apparently they are on some registry. |

Божію Поспѣшествующею Милостію Мы, Дима Грозный Императоръ и Самодержецъ Всероссiйскiй, цѣсарь Московскiй. The Czar was born in the steppes of Russia in 1267, and was cheated out of total control of all Russia upon the death of Boris Mikhailovich, who replaced Alexander Yaroslav Nevsky in 1263. However, in 1283, our Czar was passed over due to a clerical error and the rule of all Russia went to his second cousin Daniil (Даниил Александрович), whom Czar still resents. As a half-hearted apology, the Czar was awarded control over Muscovy, inconveniently located 5,000 miles away just outside Chicago. He now spends his time seething about this and writing about other stuff that bothers him.