Mailbag – Opportunity Cost Edition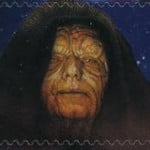 Operative Javahead writes:
Some supporting evidence for your position – My older daughter is in her final year of pharmacy school (going for her Pharm. D. at Loma Linda). As an undergrad she'd originally planned to apply for medical school, but after talking to numerous older friends who'd faced the same choice she decided on Pharmacy for several reasons:
1) A much more predictable and family friendly schedule (when's the last time you heard of a pharmacist getting an emergency ER call in the middle of the night)?
2) More portable than most medical specialties (in her opinion) – lots of places too small to support medical specialists (or even a GP or internist) still have drugstores.
3) Internship is much less stressful. In her school's area (LA metroplex), MD internships seem to routinely include 80-120 hours a week. And the internships don't (I think) start until after they finish their MD. For PharmD candidates, they can usually start working part-time paid internships after their second year of school, and get most of their required time in by graduation if they're willing to work part-time during the academic year and full-time during the summers. She expects to be able to sit her boards almost immediately after graduation.
4) Better chance of getting a seat in a local school. Non-trivial point: the California medical schools are pretty impacted, and the choice is often wait a year or two to get in or go far out of state. Her undergrad best friend missed the cut at local schools and ended up doing a MS in Bio before reapplying. She got a seat. In Phoenix – not exactly local, but only a few hundred miles away. Though it wasn't a sure thing, our daughter got in on her first round of applications, contingent only on completing her BS.
No, the salaries aren't as high as many MD specialties. But the median pharmacist salary in her area (Riverside County, CA) last year was $126,428 per salary.com – not too bad, considering. ~1.5x the RN median, and not much less than I make as a senior engineer with 30+ years of experience. And she can start paying off her school loans almost immediately (Grad school tuition only – and she's been paying it down some along the way from her intern's pay).
So far, she's happy with her choice. And – given the rewards and tradeoffs – it appears to be a completely rational one.
Regards, Javahead
Dear Javahead,
Thanks for writing in. You are spot on. The Doctor of Pharmacy degree is actually a wonderful and versatile calling that goes far beyond filling prescriptions. Work Wife II is a Pharm D. who, among her legion of jobs, not only does medication reconciliation, reviews charts for drug/drug interactions and makes recommendations regarding complex dosing for infrequently used medications (vancomycin, gentamycin, argatroban), but she also functions as a mid-level provider (e.g. nurse practitioner, physician assistant), seeing patients in clinic where she manages hypertension, hyperlipidemia and diabetes in a protocol driven manner. She also pre-rounds, presents patients to the attending and writes notes on inpatients on the non-teaching service, much like a nurse practitioner. She has colleagues who manage warfarin in our anticoagulation clinic. They get paid pretty well and have the option of private pharmacy employment as an option.
Sexy Geek-girl glasses are issued upon
residency completion.
Their training is getting more and more complex. For those who want to be 'hospital based' especially if they want to be a clinical pharmacist, like Work Wife II,
Dr. J. would like to provide some gentle fraternal correction with regard internships. Medical internships are a very specific element of training, and very different from mid-school internships in pharmacy school, business school or undergraduate education. Medical students are in school, essentially full time. They have a brief summer break between first and second year, and second and third year, but that's going the way of the dinosaur. During those summers they work in research labs or win sponsored 'internships' like the ones you describe, but a Medical Internship is the first year of residency.
It is a part of graduate medical education that is critical for licensure in the United States. Residency assignments are based upon a national match system. Where institutions and applicants rank each other and a computer magically spits out assignments.
Indeed, most states will not permit an individual to practice medicine independently without at least two years of graduate medical education. Frankly, a medical school graduate is not fit to practice medicine independently. Residency is where the skills required for autonomy are learned.
Even then, most hospitals won't credential anyone who hasn't completed a full medical residency and are board eligible (contingent upon board certification within 3 years of training) or board certified in their specialty. Since essentially everyone will be hospital, university or government employed in the next ten years, completed training will be essential for employment (q.f. Young Skywalker did not complete his training and got his arm cut off as a result. In medicine, the downside is much greater for the patients.).
Thanks for writing in! Please continue to do so!
Dr. J.