Mailbag – Dust and Cobwebs Edition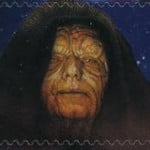 Gentle Readers,
Dr. J. has woefully neglected his inbox in which a couple of missives have been collecting dust.
The first comes as a follow up to a recent letter from newly minted Operative DC.
Operative DC, who also likes to be known as Operative Javahead, writes:
I'm flattered to see that my missive made it to the most august pages of the Gormogons site.
On seeing your correction re: internship, I realized that I had unintentionally equated medical residency (ie: learning to apply academic knowledge to real people under the direction of skilled preceptors) with the increasingly common academic internship (ie: semi-skilled labor for low/no wages intended to foster basic familiarity and name recognition).
From my outside vantage point, it appears that schools here in California have it both ways – the state Board of Pharmacy has this as one of the requirements for sitting the licensure exam:
Intern Hours
An applicant for the pharmacist examination and licensure must complete and provide documentation of 1,500 hours of pharmacy practice experience as an intern pharmacist OR submit verification of licensure as a pharmacist for at least one year in another state. The board will NOT accept transcripts in lieu of the Pharmacy Intern Hours Affidavit(s). A total of 1,500 intern hours is required but does not have to be obtained in one pharmacy location. Intern hours must be earned in the United States.
From talking to other people, it seems that depending on the school and the individual this may end up happening either during or after graduation. From what my daughter has said, the work for a "pharmacy intern" in this context is pretty much the same as "pharmacy technician", except that they are expected to (also, ideally) do drug interaction, prescription confirmation, and patient counseling duties under the direction of a licensed pharmacist.
At the same time, most of the final year of her academic program consists of clinical rotations in different settings – hospital clinic, outpatient clinic, commercial pharmacy, mail-order pharmacy, etc.
Overall, nowhere near as intense as a medical residency, and much less time consuming, but more than just a part-time job.
It appears that qualifying for a license as a clinical or compounding pharmacist takes an additional year or more in something similar to a medical residency in concept, but even that seems like a much easier overall process.
Again, this is all my view from outside – though I've been *around* medicine most of my life (my mother and grandmother were both nurses) I went into an entirely different field. I know just enough to be aware that medical professionals, too, are merely humans doing (usually) the best that they can rather than the god-like beings that some patients (and, alas, doctors) believe them to be.
Regards, Javahead
Operative DC, aka Javahead:
Thanks for following up. You are correct, doctors of pharmacy, nurses, and a legion of health care providers require a number of clinical hours during there education and those may be gathered in a whole host of structured and unstructured ways depending on the degree being acquired. The pharmacy students work very hard, no doubt.
Medical Students, in the old school curriculum, which is being hippiefied and pot-a-fied by late Boomers taking one last dump on the last bastions of tradition and order, but Dr. J. digresses spend about 2-3 years in clinical care after 1-2 years of classroom time (med school is four years). When they graduate they have a whole host of skills, but as Dr. J's said before, they're not ready for prime time. Internship is the first year of residency. Folks used to apply separately for internships and residencys, but they've been essentially merged into a single training program for cost containment and utility reasons, and also to make the match easier.
Now, radiology, neurology and anesthesiology are the lone programs that require a separate internship (internal medicine or transitional year programs) prior to beginning the residency portion, but they're applied for simultaneously in the match.
But that internship is just a different definition of the same word as the internships we otherwise think of.
Thanks for writing in.
Our second letter comes from Operative SMR regarding Dr. J.'s post on the lessons of failure:
To the August & Learned Dr. J-
Your recent post on the recent advances in private learning encourage me. Perhaps they are actually regressions. I remember Br. Bernardine's calmly observing my impending mistakes back in high school. While I am not as sanguine as you appear to be as to what this direction augurs in public education, still I imagine that turning out greater numbers of resilient Sisters and apprentices must have a positive effect on society at large.
I have long been a proponent of letting younglings fail where that failure will not result in irrecoverable damage or loss of limb. I earned the deep approbation of my mother in law when my children were young by prohibiting their wearing the protective bicycle gear she continually showered on them. As a child, I never had that gear, and I firmly believe that learning to crash a bicycle without getting hurt was what allowed me to limp away from two motorcycle crashes, unbroken. Letting children fail, fall, or get lightly hurt while young teaches them to avoid larger failures, falls, and injuries when they are powerful enough to generate serious disasters.
I remain, as always,
Your faithful minion,
Operative SMR
Dr. J. couldn't have said it better himself.