Call your Senator's Local Office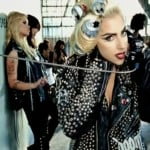 Senator Alexander, Lady Gaga wants you to vote NO on cloture on the Reid-addled CR Bill.
Our friends on the airwaves, and in the blogosphere are encouraging you to call your Republican and 'Red-State' Democrat senators to encourage them not to vote for cloture on the continuing resolution containing Obamacare funding.
They are giving out the Senate switchboard number in hopes of overwhelming the system in hopes that a locked up phone system will knock some sense into the senators.
While this is a valuable tactic, it will not necessarily let your voice be heard by your senator..
Dr. J. offers this piece of advice. All of your senators and congressmen have local phone numbers. Call that office. There is usually a staffer there, and they're usually tallying for's and against's and most importantly, they pick up the phone on the first or second ring (or six in Senator Alexander's case).