G5 – Best of the Gormogons – GorTechie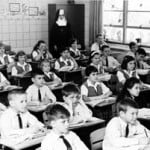 As we celebrate the Fifth Anniversary of this site going public (at least in this time stream for GorT), each of us has been asked to post our individual favorite essay or submission over the years.
While this post has a special place in GorT's liquid cooling circulation actuator pump, I'd have to select the following as my favorite essay over the years. When you consider for a moment that we have roughly 7,100 posts on the site over the course of five years, that works out to be more than 3 posts per day on average. Some are fun, a cheap laugh, a poke at fellow Gormogons, but many are relevant to pop culture, world events and politics. So without further delay, I'll take you back in my time machine to Thursday, July 7, 2011:
—–
I'm going to borrow a topic from an email by GorT, Sr., lifting some of his points and expanding upon them.
Around 1910, the United States recognized that people were moving from rural to urban areas and they wanted a literate and knowledgeable electorate. "Public" education had been in place in varying degrees since the colonial times but this education largely was not free – tuition or "rate bills" covered the costs. Some states had imposed property taxes in order to fund schools, but these were not the norm. Between 1850 and 1870, the political climate changed and property taxes were imposed more broadly and that, in essence, redistributed the costs of public education across a broader set of districts. Richer areas ended up helping to subsidize education in poorer districts. The voters at the time comprised 4% of the population. They were white, over 21, male, and property owners. They set up the education curriculum for the United States that included the mandate to teach "Civics".
When they addressed science, there was no realization that the sciences were related. Since they thought they were independent, they decided to teach them in alphabetical order: biology, chemistry, physics. That is why they are usually offered in that order in today's curriculum. Clearly our education system hasn't progressed much. A few districts and more private schools have begun looking at a more orderly method: Basic Physics, Chemistry then Biology as they build upon each other.
In the 1950s, the idea took hold that college should be the goal for all citizens. Education then became mandatory through age 16 (mostly). At that time, the US (of all the industrialized countries) had the longest school day and the longest school year. Around the 1980s, most industrial countries revamped their education systems. The US wrote the report "A Nation at Risk" (the quote on the side is from that document – go read it. And remember is was written almost 30 years ago) and essentially did nothing that would inconvenience a single adult (teacher, administrator or parent) to improve education. Year by year, we had the latest Education-Improvement-du-jour but again, did nothing. And by now the unions were in charge.
History is not kind to idlers….we must dedicate ourselves to the reform of our educational system
Today, the US has the shortest school day and one of the shortest school year of any industrialized country in the world. The U.S. school day is a mere six and half hours, all packed into the morning and early afternoon. Countries such as Denmark and Sweden boast a staggering 40 to 50 hour school week. Students in the United States have school for only 180 days year, compared to 195 days in Germany and 200 in East Asia. Also, they only have about 2-3 hours of homework per night and are not pressured by society to take extra classes after school; a fact that appalls nations such as Japan and India, whose children take after school classes regularly to help them with their studies. David Salisbury from the CATO Institute writes,
"20 years of evidence shows that pouring more money into a dysfunctional system does not improve educational quality. Kansas City tried this approach in the late 1980s. Under court order, the Kansas City Metropolitan School District increased teacher pay, lowered the student-teacher ratio, built elaborate new school facilities, and purchased new books and class materials. Student achievement remained stagnant."
He points out the following, in advocating for school-choice programs:
"Private schools cost less, as a rule, because of smaller administrative bureaucracies. A 1989 study by the Manhattan Institute showed that New York City public schools had 6,000 administrators on the payroll while the city's Catholic schools had only 25, even though parochial schools served about one-forth as many students. According to 1999 data from the National Center for Education Statistics, teachers comprise only 52.2% of all public-school personnel in America. In private schools, the percentage is above 80%."
This may be one of the few items I agree with President Obama – educators need to relook at our educational system. It's broken.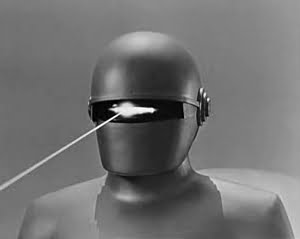 GorT is an eight-foot-tall robot from the 51ˢᵗ Century who routinely time-travels to steal expensive technology from the future and return it to the past for retroinvention. The profits from this pay all the Gormogons' bills, including subsidizing this website. Some of the products he has introduced from the future include oven mitts, the Guinness widget, Oxy-Clean, and Dr. Pepper. Due to his immense cybernetic brain, GorT is able to produce a post in 0.023 seconds and research it in even less time. Only 'Puter spends less time on research. GorT speaks entirely in zeros and ones, but occasionally throws in a ڭ to annoy the Volgi. He is a massive proponent of science, technology, and energy development, and enjoys nothing more than taking the Czar's more interesting scientific theories, going into the past, publishing them as his own, and then returning to take credit for them. He is the only Gormogon who is capable of doing math. Possessed of incredible strength, he understands the awesome responsibility that follows and only uses it to hurt people.