Accentuating the Positive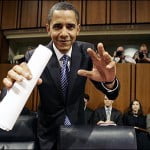 You've got to accentuate the positive
eliminate the negative
Latch on to the affirmative
But don't mess with mister inbetween
Apologies to Sam Cooke but I think our dear readers will agree that it is an appropriate title once you get to the end of this post.
GorT, like many of you, has heard many times in recent months on how the economy is coming back, and the stock market is breaking records so it's all good, Mr. Obama and his democrat policies have saved us!! Halelujah!!
But is that reality? While we've pointed at Detroit, New York, California, Maryland, etc. as examples of failed or failing democrat policies at the state level, the evidence that our liberal friends are passing around might make us think otherwise. So let's take apart where we are right now:
In June 2009, when the latest recession ended, the country was 14.3 million jobs short of full employment (defined as 58.59 jobs per 100 Americans – this was the level of employment in April 2000). As of April 2013, America was 15.9 million jobs short of full employment. Stop. Read that again. While we've added jobs each month and the stock market is booming, the GDP is lagging and the country isn't adding enough jobs per month to keep up with additional people entering the market. That is a loss – not a recovery. Putting this into a historic context, Bill Clinton added 2.0 million jobs during the 46 months of the recovery under his watch. But the country was still 300,000 jobs farther away from full employment. Ronald Reagan narrowed the gap with full employment during his recovery period by 6.0 million jobs – during that time the country recovered ALL of the jobs lost during the recession and added 2.0 million more jobs. But what about that dastardly George W. Bush? He left Obama this mess, so he must have really screwed the pooch on the recovery, right? Well, yes, the country moved 0.8 million jobs farther away from full employment during the first 46 months of his recovery period after losing 3.0 million jobs relative to full employment during the recession. However, President Obama's first 46 months takes the cake: the country has lost 1.6 million jobs relative to full employment during that recovery period.
But the stock market is growing and the GDP, while low, is still growing, right? Look, it's a recovery! Right?
Let's look at a few past recoveries:
Ronald Reagan – GDP grew 21.26% increase in real GDP (RGDP)
Bill Clinton – delivered an increase of 13.25% in RGDP during the same amount of time
George W. Bush – grew RGDP by 11.44% in the first nine quarters of the recovery under his watch.
Barack Obama – only has grown RGDP by 8.24% in the same nine quarters
When you consider the stagnant RGDP growth and jobs picture combined with the implications that Obamacare has relative to taxes and fines for companies above 50 full-time employees, it is no wonder that hiring will likely remain stagnant. Don't believe me?
Even the Obama Administration recognizes this problem: they have pushed to delay the employer mandate to avoid the crushing penalties and reaction by businesses. Companies smaller than 50 employees will likely continue to stay under the 50 mark to avoid the regulations. Others will make use of part-time (30 hours and under per week) staff to get the work done and therefore avoid Obamacare regulations on them as well. Combine this with the recent expansions for welfare, food stamps, unemployment, etc. and you get a situation where hiring isn't encouraged.
So as the liberals try to accentuate the positive, there's a "big mister" in the middle that is called reality.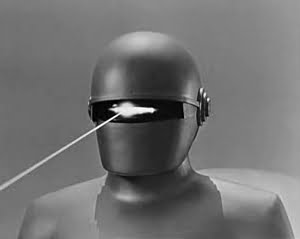 GorT is an eight-foot-tall robot from the 51ˢᵗ Century who routinely time-travels to steal expensive technology from the future and return it to the past for retroinvention. The profits from this pay all the Gormogons' bills, including subsidizing this website. Some of the products he has introduced from the future include oven mitts, the Guinness widget, Oxy-Clean, and Dr. Pepper. Due to his immense cybernetic brain, GorT is able to produce a post in 0.023 seconds and research it in even less time. Only 'Puter spends less time on research. GorT speaks entirely in zeros and ones, but occasionally throws in a ڭ to annoy the Volgi. He is a massive proponent of science, technology, and energy development, and enjoys nothing more than taking the Czar's more interesting scientific theories, going into the past, publishing them as his own, and then returning to take credit for them. He is the only Gormogon who is capable of doing math. Possessed of incredible strength, he understands the awesome responsibility that follows and only uses it to hurt people.