(Not So) Superman: Man of Steel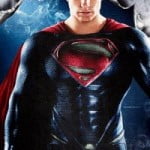 Mrs. GorT and I attended a 3D showing of the new Superman movie, Man of Steel last night. It was chosen largely because its timing coincided with the One Direction concert that one of our daughters attended with a friend. While 'Puter is a closet One Directioner and has Zayn posters in his man-cave, GorT opted to not attend the concert but stay nearby. Enough teasing, on to the movie review.
Mrs. GorT turned to GorT upon exiting the movie and asked, "What would you give that movie, in terms of a grade?" Almost without hesitation, I replied, "C+…..maybe." Mrs. GorT agreed and started taking that plus away. While it wasn't a great theatrical experience* – had an infant in the audience cry through part of it, the guy behind me periodically pushed and kicked my seat, and the woman next to me couldn't yawn quietly (seriously, loudest yawns ever), these were minor compared to the issues we both had with the film.
Superman is a pretty basic story that everyone knows – no spoilers here – Krypton is dying and Jor El and his wife send their infant son off to Earth in hopes that he survives. He is found by the Kents outside the small town of Smallville, Kansas, grows up on their farm, learns of his super powers and eventually his origins. Meanwhile, the Kryptonian General Zod and his followers are banished to the Phantom Zone as punishment for an attempted coup.
What worked: filling in the backstory through short vignettes and flashbacks was effective and provided linkages with critical plot elements later in the film. The 3D was effective for good depth-of-field. The casting and sound editing (GorT hates mumbling movies where the action sequences are ear-numbing and the dialog is mumbled) was well done.
What didn't work: the darkness of the film. While it is mentioned several times in the film, the stylized "S" of the House of El (Jor El, Cal El, etc.) of Krypton means "hope" but the film's visual mechanics are so dark that one never "sees" hope. There is only one scene where light plays a visual role to convey that message and it is so brief that it gets lost in all the darkness – meaning the grey, brown, dark blue, and black color schemes used. I get that Zack Snyder likes this approach as he used it heavily with 300, but I think it was a huge mistake for Man of Steel.
Way too complicated. There were too many story arcs and things that needed to happen packed into the 2 ½ hour movie: Superman's origins and a back story on Krypton, General Zod, and Jor El took up a good deal of the movie and was well done. However, then we had to have Clark Kent a/k/a Cal El grow up on Earth with some milestones, wrap Lois Lane and the Daily Planet into the mix, and create the conflict with the villain and then, wrap it all up. There were plot lines that were too convenient (Lois Lane's investigation) and rushed clearly because there was a concern of how much they could fit into one movie.
The shaky camera. I'm going to use the time machine and go back and destroy all evidence of the Blair Witch Project for the sole purpose of killing the shaky or dynamic camera filmography technique. A little bit here and there for a specific purpose is all good. Case in point: In Harry Potter: The Deathly Hallows Part 1 the snatchers chase through the woods is well done and limited to scenes like that to convey the harried chase. But the camera felt to be all over the place for most of the Man of Steel, even in scenes where it was not conveying any message. Yes, I don't have a degree in filmography nor any multi-million dollar worldwide movies under my belt, but it didn't work.
A suggestion: I would have kept the first half of the movie, and then set up the second half with Clark Kent growing up, the Lois Lane investigation plot and maybe wrapping in the all-too-brief trust plot line between U.S. General Swanwick and Col. Hardy and Superman. Maybe wrap in some sort of Earth-based conflict to prove out Superman's loyalty and trustworthiness. Leave the conflict with the villain for Man of Steel 2. In the era of reboots of movie series, one knows that a story arc can carry over from movie to movie and audiences will follow. Yes, there needs to be some self-contained conclusions to each movie in the series, but as Peter Jackson has proven (and continues to prove with the Hobbit**), the Harry Potter series, and even the Batman reboot, it can be done.
* – look, if you can't sit in your seat without drawing attention to you including using your cell phone in a dark theater, eating loudly (including wrappers), bodily noises, talking, moving about, etc. or if you are thinking about bringing an infant to an evening showing of a loud action movie, then stay at home. Seriously. The recent experiences that GorT has had is leading him to just watching movies on HD BluRay on a big screen TV to avoid the high prices of tickets, parking, food, and poor experience.

** – GorT is a huge movie preview trailer fan. I don't care if there are seven trailers in front of my movie. We had quite a number and I will say the following: (a) I hope Ender's Game lives up to my high expectations, (b) the second part of Peter Jackson's Hobbit series looks amazing – as if there were any doubts, and (c) Despicable Me 2 looks to be as good as the first.
*** Note, the tag "This Movie Really Sucks" is usually sarcastic. In this case, not so much.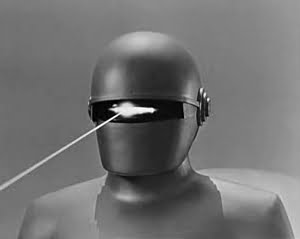 GorT is an eight-foot-tall robot from the 51ˢᵗ Century who routinely time-travels to steal expensive technology from the future and return it to the past for retroinvention. The profits from this pay all the Gormogons' bills, including subsidizing this website. Some of the products he has introduced from the future include oven mitts, the Guinness widget, Oxy-Clean, and Dr. Pepper. Due to his immense cybernetic brain, GorT is able to produce a post in 0.023 seconds and research it in even less time. Only 'Puter spends less time on research. GorT speaks entirely in zeros and ones, but occasionally throws in a ڭ to annoy the Volgi. He is a massive proponent of science, technology, and energy development, and enjoys nothing more than taking the Czar's more interesting scientific theories, going into the past, publishing them as his own, and then returning to take credit for them. He is the only Gormogon who is capable of doing math. Possessed of incredible strength, he understands the awesome responsibility that follows and only uses it to hurt people.